If you're backpacking in Sydney, there's lots of comfort in knowing that it's a great city sporting some of the world's greatest beaches. You might have been lucky enough to score some share accommodation in Sydney already or, if not, you are probably on the hunt for a Sydney hostel. Whatever you do, your location will have to be central if you want to make the most of the beach lifestyle, meet other travellers and party!
Bondi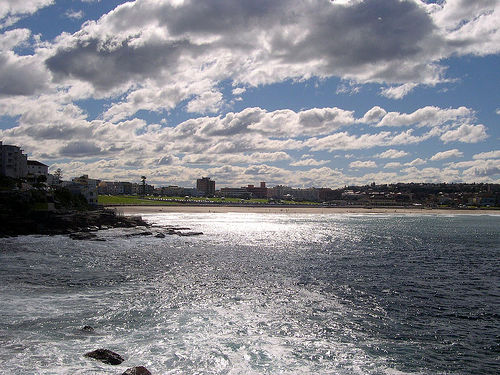 Photo source
Clearly up there on the must-see tourist destinations in Sydney is Bondi Beach. Brimming with locals, travellers and an indulgent beach lifestyle, Bondi offers you one of the best travelling experiences in Sydney. Activities at Bondi include surfing, body-boarding, diving, snorkeling, sunbaking and swimming. At night, the strip comes alive with various clubs and bars and if you're there, in summer, make sure you catch a flick at the open-air cinema. At sunset or sunrise, you can also take on one of the many walks that will have you winding around the cliffs to take in the coastline views.
Travelling Tip: Markets are also abound on the weekends and at night (Thurs-Sun) and offer you the chance to fill your pockets with beach-themed souvenirs!
Coogee
Just a few stops further down the coast, Coogee Beach is slightly smaller than Bondi, but just as impressive and thriving. Close to the international airport, Randwick Racecourse and Moore Park, Coogee is also a backpacking hotspot and offers an intimate beach life for those who live or stay there. Relax back on the grass for a fish n' chip picnic or chill out over some drinks at the famous Coogee Bay Hotel. Again, swimming and surfing are frequent in Coogee as is scuba diving. For a special treat, check out Wylie's Baths, which were established in 1907 and offer you a day of swimming in open water pools surrounded by the beautiful Sydney coastline. To top it all off, grab a coffee and a massage before you head home.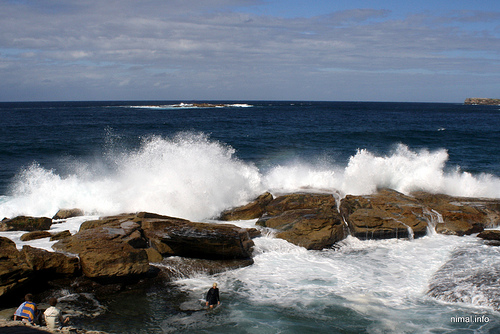 Photo source
Travelling Tip: The Coogee Hotel transforms at night into Selina's nightclub on Friday and Saturday nights, so get your dancing shoes on!
[adsense]
Manly
Equally as stunning but perhaps a little more unassuming, on the other side of the Harbour Bridge you'll find Manly Beach. Known as one of the great surf beaches, Manly offers a serene sense of dining, shopping and eating, coupled with a bustling night life that centres around its bar hot spots. Again, there are numerous beach and coastal walks to take on, as well as swimming, body boarding, kayaking and surfing.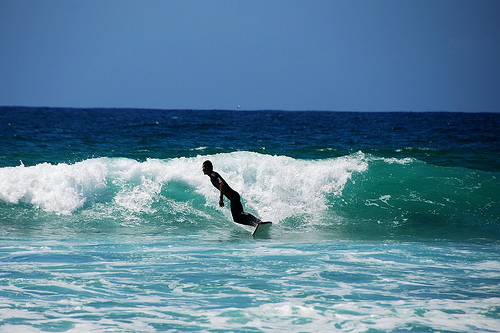 Photo source
Manly is also brimming with festivals, including the Food & Wine festival in June, the Jazz festival in October and the Surf festival in November!
Travelling Tip: For a short getaway, head up for a night to the famous Q Station retreat in Manly. This historical Quarantine station turned motel features gorgeous cottages, a fine-dining restaurant and spectacular views of Sydney. Definitely worth a visit!
Dee Why
Home to many of Sydney's best surfers and a popular surf spot for travellers and surfers alike, Dee Why beach is less bustling than the other beaches but well worth the visit if you're intent on catching some fine waves. Cafes are abound here and a picnic is also a must, particularly in the warm weather. Check out the rockpools if you get tired in the surf. A stroll up to the neighbouring beaches of Long Reef and Collaroy is a great way to end your day.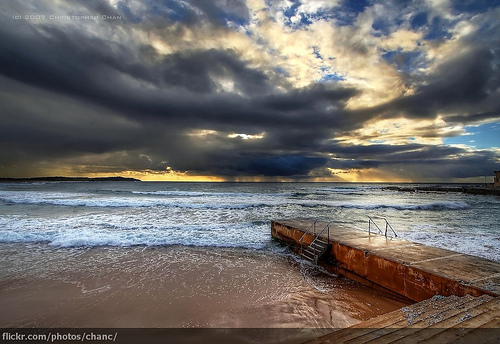 Photo source
Travelling Tip: Check out the newly established Dee Why Market, home to some of the suburbs finest retail eateries.
Palm Beach
Tucked away at the tip of the northern coastline is Sydney's beautiful Palm Beach. Much more relaxed and less crowded than the other spots, Palm Beach offers lush greenery, gorgeous little houses and a phenomenal beach to explore. Surfing, scuba diving, kayaking and swimming here are all major past-times. Abound with small cafes, you can count on a casual breakfast or lunch at Palm Beach before you head off to the golf coarse or trek into the Ku-ring-gai Chase National Park.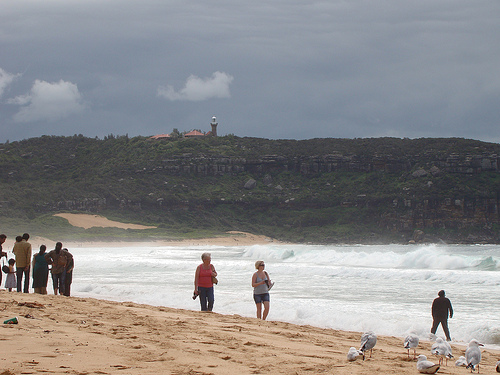 Photo source
Travelling Tip: If you have the funds, a night at Jonah's at the neighbouring Whale Beach is also a great way to treat yourself to a bit of luxury, particularly on one of your last days in Sydney.
About the author
Tom Mallet is an Australian freelance writer and journalist. He writes extensively in Australia, Canada, Europe, and the US. He's published more than 500 articles about various topics, including the most interesting Australian adventures.