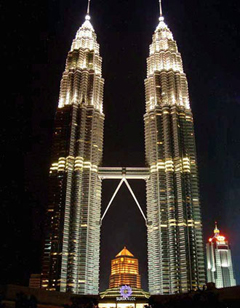 Starting March 11, Malaysia Airlines (MAS) is offering exquisite deals for 60 domestic and international destinations, which means air travelers will save up to 78% on tickets purchased at the three-day Malaysian Association of Tour and Travel Agents (MATTA).
Economy class one-way all-inclusive fare to Singapore and Bangkok at 54.48 EUR, Phnom Penh (73.52 EUR), Taipei (161.56 EUR), Madras (109.21 EUR) and New Delhi (118.73 EUR) are only some of the offers present at the Putra World Trade Centre
Discounts for business class seats are also offered by the national carrier. Executive Vice-President (Sales and Marketing) Datuk Bernard Francis states that Malaysia Airlines is also offering discounts for business class seats.
"We expect positive response from our customers. This year, the travel period for international fares will be from March 25 to Feb 29, 2012," he said.
The extended travel period will allow tourists to take advantage of these offers later during 2011.