Offering a hot climate, delicious cuisine and interesting culture, the United Arab Emirates draws in millions of travellers every single year. Visitors here often hope to experience the views from the Burj Khalif or go shopping in the luxurious Dubai malls, but there are many other luxurious attractions to discover. For many, travelling to the UAE is a once in a lifetime holiday, so it's important to experience the best that this fascinating region has to offer.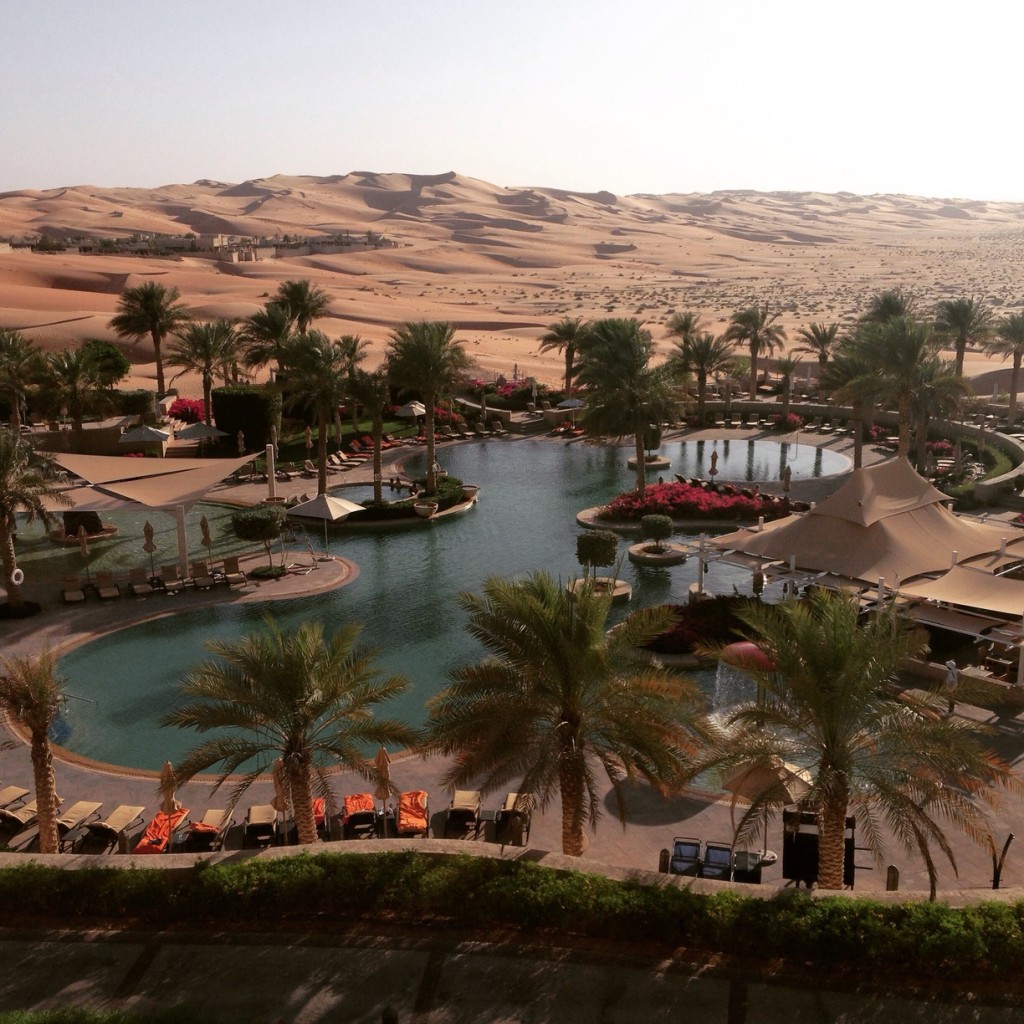 Photo by Brandon Dale via Trover.com
Dive and Explore
Home to beautiful aqua waters with clear visibility, the UAE is a brilliant Middle Eastern diving location. You will discover multi coloured corals, an array of tropical fish, huge turtles and even sharks. One of the largest positives of diving here that it is relatively unexplored and only just becoming known as a diving hotspot, so you can explore the waters in relative peace. Find your perfect diving spot with PADI, grab your equipment and explore.
Ultimate Panoramic Views
While Dubai's tallest building, Burj Khalif, offers spectacular views of the cityscape, desert and oceans, there are more exclusive ways of enjoying sights. Forget camel rides or desert safaris and book a private air balloon ride to enjoy some of the world's best panoramic views. An air balloon ride offers an exclusive way to experience the magnificent views of Dubai in a way that few others get to enjoy. For a more romantic experience, arrange your experience to coincide with sunset.
Five Star Resorts
The definitive way to experience a luxury holiday in this region is by staying in a five star resort. Choose to holiday at the world renowned sail-shaped Burj Al Arab, or relax and unwind at a resort on the famous Palm Island. These premium UAE resorts offer everything a holiday maker could want, from stunning beach front settings and amazing views, to mouth-watering food and a premium service that will make your holiday truly spectacular.
Luxury Desert Camping
Move over glamping, camping has an even more luxurious form. As well as staying in a five star resort, make sure to book a short stay at a lavish campsite in the middle of the desert. Forget an old tent and a sleeping bag, these desert sites take the camping experience to another level. Here you can enjoy red sunsets over the sands, feast under the stars and retire to your richly adorned tent for a peaceful night's sleep.