Dating back to 716, Hoorn is a harbor of stunning beauty whenever you visit it. Be it in spring or summer, at the break of spring or in late autumn, this rather small town 35 kilometers north of Amesterdam greets you with its neatly stationed boats, its fairytale unicorn which is the symbol of Hoorn, winding, narrow streets, canals that used to lead to busy warehouses, residential and pricey neighborhoods and modern buildings to complement the predominant Dutch style.
The harbor, busy during week days, quiet on a Sunday morning, is the place you don't want to miss on your walk. Investigate the flags and design of the smaller and larger boats surrounding the former prison house. With the sea on one side and  beautiful lake on the other, the harbor area features lively cafes and restaurants, a view of the ever changing Dutch skies and crowded two or three-floor houses with friendly people walking by.
Get lost on the neighboring streets and window-shop, have a hot chocolate if you're not there in the summer, or if you are, have some traditional apple pie.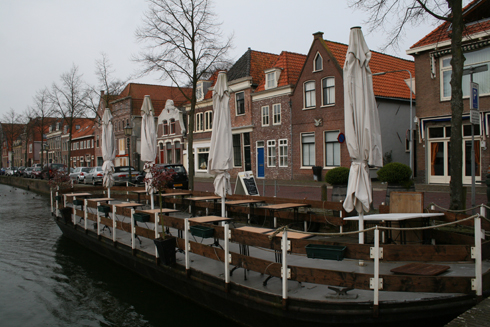 The people, the buildings, the statues, they make for perfect photographing subjects. If you want lively photos with people all around, try a busy week day. If you want snapshots of Hoorn's architecture, try taking a stroll early on a weekend morning.
Hoorn is also the scene of many events. If you're lucky like I was on a trip two years ago, you'll enjoy horse racing and an old cars exhibit on the same day. On special occasions, unicorns of all shapes and sizes take over the city, offering an other-worldly feel to the streets of Hoorn, contrasting with the ultramodern everyday technology.
The best experience you'll get through a walking tour. If you want a faster means of touring the city, I recommend a bike. As it happens throughout the Netherlands, there are plenty of dedicated routes and you surely will have plenty of company!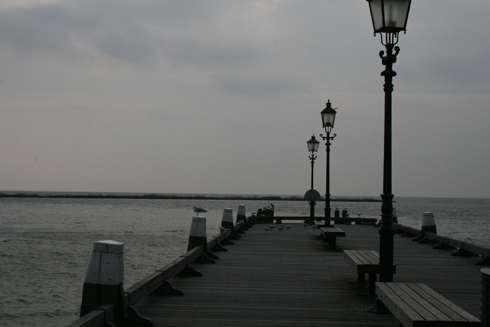 More photos on our Facebook page
http://www.facebook.com/album.php?id=147381281938613&aid=55785