Welcome to the astonishing Roatan Island, Honduras, the largest of all Bay Islands and dream destination for scuba divers across the world.
Located close to the Caribbean Sea's largest and world's second largest barrier reef, the Mesoamerican Barrier Reef, the Roatan Island is considered by many to be a scuba diving paradise.
Roatan Diving Adventure
One of the most beautiful in the world, the coral reef makes Roatan diving a true adventure with an amazing variety of underwater opportunities rarely met in other places. Such is the Green Outhouse Wall, a superb location for wall diving passionates. Also, one should expect nothing but breathtaking views while diving among large brain corals, wrecks and caves.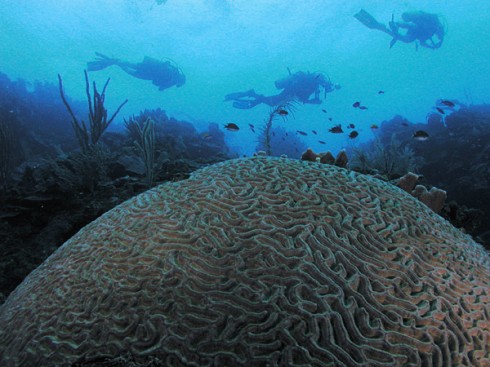 Image by Clark Anderson
But that's not all! Get ready to face one of the most varied underwater wildlife offering diving enthusiasts the chance to swim alongside dolphins, whale sharks, turtles, eagle rays, sea horses and the omnipresent schools of reef fish. Oh, and how often do you get the chance to take such astonishing photos during your scuba diving trips?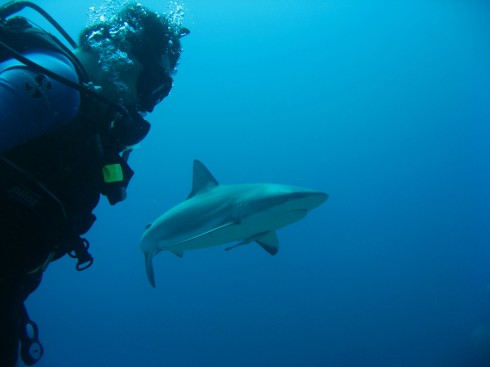 Image by Barnaby Dorfman
Other Roatan Attractions
Yet the underwater world is not everything the exotic Roatan has to offer. The Caracoles are English-speaking people with a unique culture and sea-faring tradition tied back to their name, which translates as snail or shell from Spanish. The four major communities of Roatan all offer a unique blend of modern civilization – airport and cruise ship dock in Coxen Hole town – and cultural heritage like that of the Garfuna people which still preserve and display their African roots. You'll find the biggest Garfuna settlement in Punta Gorda.
If you're looking for a more modern perspective, then French Harbor is your destination in Roatan, a blooming business community with everything one would need, from grocery stores to real-estate offices – many of the Roatan visitors fall in love with the island and come back to make it their home – banks, restaurants and many more. You'll even find a Wendy's restaurant in French Harbor.
Also there's a great chance to catch on the of famous Roatan Island sunsets in any of the existing docks, and what an amazing view it is: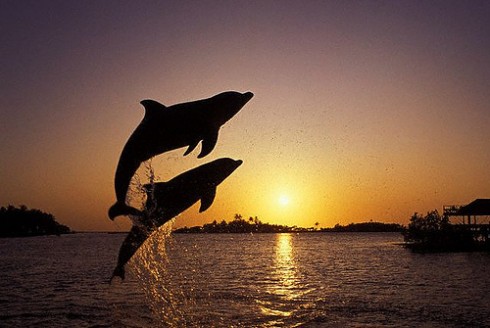 Image by Zest-pk
Roatan Weather
The mild climate of this exotic diving destination is favorable to all year round swimming, making Roatan diving activities a major attraction with a few exceptions during the rainy season when the Caribbean tends to become dangerous for the underwater adventurers. So, if you're planning to make Roatan the destination of your next diving vacation, make sure you check the weather forecast first.
And now that I know for sure I've sparkled your interest all you need to do is to book your next flight or cruise to Coxen Hole and start your travel adventure in Roatan, Honduras, one that you'll never forget for the rest of your life, regardless of being a scuba diver or a simple tourist.