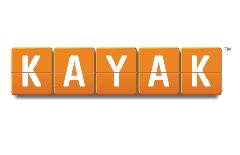 US online travel site Kayak announced it hopes to raise 50 million dollars its an initial public offering. Kayak used the occasion to once again express concern about Google's intention to buy ITA Software, a flight information company catering to most agencies and booking sites in the market.
In a filing with the US Securities and Exchange Commission, Kayak said it had not yet set a share price for their IPO, designed to raise funds for "working capital and other general corporate purposes."
Kayak, which was launched in 2004 by Expedia, Travelocity and Orbitz reported a revenue of 128 million dollars in the nine months of 2010, with a year-over-year growth of 48 percent. According to Kayak, more than 469 million user queries have been processed in the same nine-month period, powering a year-over-year growth of 37 percent.
In its filing with the SEC, Kayak pointed that Google's plan to purchase ITA Software, Kayak's sole supplier for airfare query results, may damage the business. Google's acquisition of ITA is has not been well received by online travel firms, as they fear it will give Google too much control over the lucrative sector.
Google announced it's intention to buy ITA, for 700 million dollars in cash in July.
"A loss of access to ITA's software or an adverse change in our costs associated with use of the ITA software, could have a significant negative effect on the comprehensiveness of our query results and on our revenues and operating results," Kayak said in its SEC filing.
If the ITA purchase goes through, "Google could pursue the creation of new flight search tools which will enable people to find comparable flight information on the Internet without using a service like ours," Kayak said.