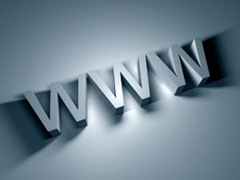 Choice Hotels International Inc. selected Dell Services as their sole partner in processing travel agent commission payments for their main brand and subsidiaries. This decision is a result of the company's effort to provide prompter payments to third parties and better in-class customer service.
"At Choice Hotels, we are committed to building innovative solutions for both our Franchisees and the Travel Agent professionals," said Sam Walters, assistant treasurer for Choice Hotels International. "Utilizing Dell to be the sole source disbursement company for our Travel Agent Commissions allows us to build on the vast industry network and robust technology that Dell currently maintains. Choice will be able to provide a central help desk to assist with payment inquiries, comprehensive reporting, and a shorter payment cycle for many agents."
No extra action or effort is required by travel agents to benefit from the new system, as Choice Hotels will continue to work on the integration of the new system.
"We are pleased to work with Choice Hotels International, a world-class hotel chain, to help further strengthen efficiencies in their commission payment process," said Chris Nabors, managing director, Americas, Dell Services. "By utilizing the Dell Services Travel Agency Commission Settlement (TACS) product, Choice Hotels International can benefit from more robust reporting and streamlined operations, while travel agencies can benefit from faster and more accurate commissions."
The system, called TACS, is a global billing and payment processing system based on itineraries or bookings. Dell Services processes more than 30 million Passenger Name Records / Guest Name Record through TACS in a month's time. This technology allows data collecting from multiple sources like Global Distribution Systems, Computer Reservations Systems and other such sources.