When it comes to exploring the world, we need to find ways to travel for cheap in the modern climate. Travel appears to be a luxury for the middle class and super rich graduates of college who have managed to breeze their way from country to country. But with a lot of people who have to work to save up the funds to go travelling, only to make the most of cheaper resources, does it mean the cheaper is actually better when it comes to travelling, not just in a financial sense, but in a personal sense? Let's find out…
The Upshots: The Modern Way To Travel…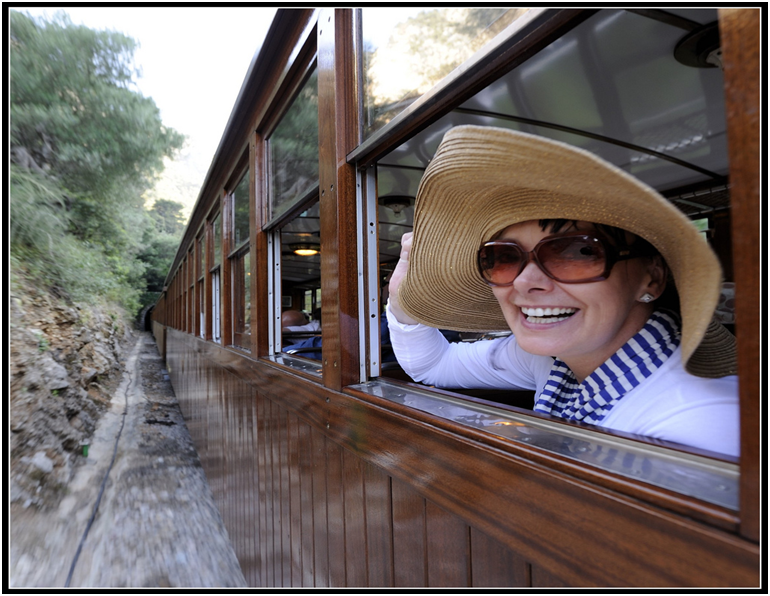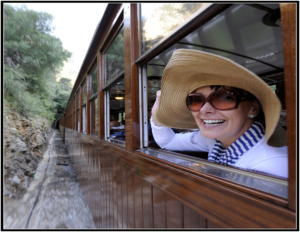 Luckily now there are plenty of ways to get travelling and spend your way exploring the world for a decent cost. There are so many ways to travel the world on a cheap budget now, and here are a few ways that travel has changed…
Cheaper Airlines
Right now, there are lots of airlines that help you to fly around the world on an affordable budget; there are many places you can get to by using airlines that cost a fraction of what the big name companies would charge. Airlines like Allegiant are an ultra-cheap way to get around the United States, while Norwegian Air helps people get to Europe and Asia. There are fares as low as $100 on airlines like WOW, which ferries people back and forth from the United States to Iceland. A lot of airlines are now raising their prices, so these international budget airlines are a lifeline for the wannabe traveler.
The Options In The Sharing Economy
The sharing economy is another term for when people use something they own to make extra money. This has been a big help for travelers, because sites like Airbnb as well as EatWith, has made it easier for people to stay overnight somewhere or find cheap food. The other benefit of these options is that, apart from the cost which can get you up to 70% off the price of accommodation and food, the one thing that travelers can benefit from is that by staying with locals, you are getting a more realistic experience. So, like the saying of when in Rome do as the Romans do, you can do just that. By staying in the spare room of a native family, you are getting a real down to earth experience of what it's like to live there. This means a much better appreciation of the culture, rather than spending your time hopping from hostel to hostel, you are experiencing the culture of the country in its most visceral form.
The Amount Of Information Out There
The best thing when it comes to travelers and how they can navigate the globe is that there is so much more detail out there. The information on things like bus times or places of accommodation that are tucked out of the way can be found online now. There are so many great planning and travel websites that can give you the inside track on how to navigate a country like a local. All you need is your smartphone and a Wi-Fi connection, which, let's be honest, isn't particularly difficult to find, anywhere in the world now. If you know how to google something, you can find the best ways to get from point A to point B by a specific bus route, but also some websites can give you all the tips and hints on travelling for cheap, such as The Flight Deal. And of course, there are so many apps you can get to find specific hotel deals, especially if you are travelling somewhere at the very last minute. There are plenty of apps that can help you find airline lounges, as well as hotels and even flight compensation, as well as apps that you can use to manage points and air miles. These apps are exploding at such an exponential rate, it's not difficult to find an app to suit your specific travel needs, and to help you get to where you want within a specific budget.
Getting Points And Miles
Wherever you turn, you can see loyalty programs for airlines and hotels, this makes it easier for the wannabe traveler to build up their points and air miles, so they can get free flights and hotel rooms here and there. You can get bonuses on specific credit cards, as well as use social media to get points; you can get 1000 points for liking a Facebook page, for example. Even ordering things online means you can get points for every dollar you spend. In this respect, you are able to travel much more for less money. Granted, a lot of these approaches are subject to you paying off your credit card bill in full, which can make it a bit of a task, especially if you aren't earning a decent amount of money, but therein lies the challenge for the budding traveler who wants to go globetrotting on a budget.
The Downside: The Realities Of Cheap Travel…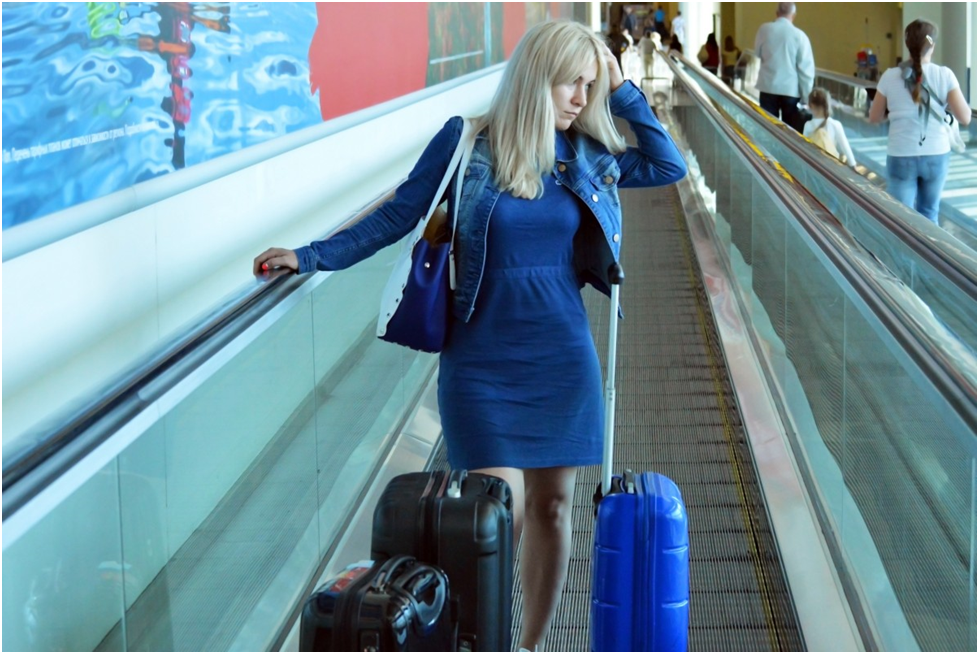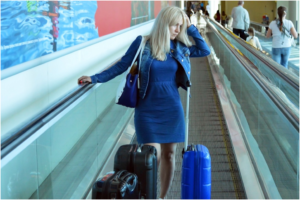 With all of the positives about travelling for cheap, is this a great reason for you to start packing your bags right now? Well, in opting for the cheap methods of travelling to explore the world, you may find yourself getting around on a reasonable budget, but does this mean that cheaper is better for you?
The Experience Of Cheap Travel
For a lot of people that are keen to see the world, despite a limited budget, it means that they will do whatever is possible. However, this means that the experience of travelling from point A to point B may not be that straightforward. Cheap options invariably mean that to get from point A to point B, it means you are going to many other places in between. A recent example was someone who flew out of the United Kingdom to come back in because it was cheaper than taking the train! It depends on how eager you are for a bargain, but if you are not particularly concerned about how you get to your chosen destination, then this is fine. But there are long-haul bus journeys, train journeys, and flights that can make the traveling a grim experience. Ultimately, it depends on your ability to withstand pressured environments. So be careful with long-haul flights, and as we've seen with so many examples of people close to losing their mind on a long-haul flight, think about if going cheaper is worth it in this respect. Do you remember the incident with the passenger on a United Airlines flight that refused to stop using his Knee Defender, which resulted in a brawl that ended up delaying the flight by 1 hour and 38 minutes? This is an extreme example, but you encounter lots of very uncomfortable scenarios while travelling, especially if you go for the cheaper option. A lot of people understand this is par for the course, but it depends on how you plan on travelling, if you are happy to spend much more time on a plane or a bus than is humanly necessary, then be prepared, and always pack an iPad!
The Hidden Fees
Depending on your mode of travel, you may think you have a bargain for a flight, and then you are asked to pay an extra sum of money for your carry on. Also there is the additional taxes and fees, which can add a couple of hundred dollars on top of your face value price. But in this respect, it's important that you check the small print. You may think you are getting a bargain, but the small print has it clearly laid out, albeit in a size that means you're going to have to put your binoculars on to read them!
The Yearning For The Experience (And The Consequences)
For lots of people, the ambition to travel far outweighs any regard for the long-term effects. And while a budget and some backhand knowledge of the cheaper options is great for the experience, a lot of people go travelling without enough money stockpiled. A lot of people go travelling and think little about the consequences afterwards, this could mean being in debt for a long, long time. And while going to travel the world is something that needs to be done at some point in your life, without sounding like an old fuddy-duddy, it is a much more beneficial experience if you have money stockpiled, or at least have suitable methods of payment, like credit cards, that you can pay off.
Cheap travel has its ups and downs, and for many of us, it's the only way we can afford to see the world, but with this comes a lot of hassle, not to mention the previously mentioned bad experiences that can come with long-haul travel. So, while cheaper is definitely better in a financial sense, think about the wealth of experience on your travels in comparison to the financial impacts. A lot of people have made their mind up, and regardless of how cheap it is, they are more than happy to travel the world. And while this does give you a sense of exploring the world off the beaten path, as long as you are aware what comes with the cheapness of traveling, at least you know how to best plan your experiences.