Are you an adrenalin junkie? Does the thought of jumping several hundred meters off the ground into a huge abyss fill you with unspeakable thrill? Do you want to experience the adrenalin rush other countries have to offer? Then you need to head to one of the countries listed in this article. There are magnificent, mind-blowing adventures in store for you at these hand-picked destinations!
1. New Zealand
New Zealand, especially Queensland, has everything that you could possibly want in your adventure seeking bones! Go bungee jumping, tandem skydiving, jet boating and white water rafting. While you're at it, get your fill of spelunking, white water rafting and skydiving as well.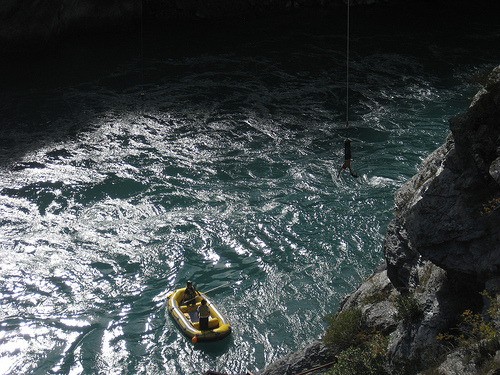 Photo source
New Zealand's spectacular geography, lakes, forests and unspoilt natural beauty makes this country a fabulous place for an adventure vacation. From, New Zealand really has everything that you could be looking for.
If what you seek is an adrenaline rush, then Queenstown should definitely be on your list. When it comes to adventure, this place has it all: bungy jumping, whitewater rafting, river surfing, canyon swinging, and all types of jet boat fun. Any respectable adrenaline junkie should consider this destination, fly into Queenstown and get their fix.
2. Australia
Australia has some of the most romantic, inspirational and beautiful, countryside in the world. There's a great diversity of life from East Coast to West Coast. Your adventures can start anywhere, from Kakadu in the North to Port Arthur in Tasmania, the historic convict territory. Each region has an adventure company that caters to adrenalin junkie travelers. Get your fill of deep sea diving, scuba diving, backpacking, tandem sky diving, bungee jumping and kayaking among a host of other mindblowingly thrilling adventures.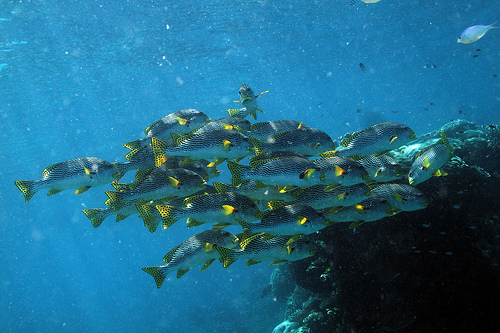 Photo source
3. United States
The United States has diverse landscapes from north to south and from east to west. The Grand Canyon alone offers unbelievable opportunities for the avid rock climber and the adventurer. Yosemite National Park has spectacular and dangerous passes, many lakes, peaks, not to mention wild bears. This 50 mile alpine loop is a challenge for any adventurer, especially during the winter. Run the rapids gauntlet in the Arkansas River in Colorado, screaming you way through Class I rapids all the way. Power biking, parachuting, tandem freefalling, deep sea diving, cliff hanging and other adrenalin-rushes await you in every corner of the United States.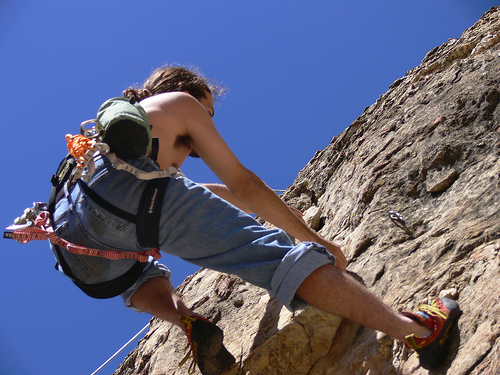 Photo source
4. Canada
Canada's great outdoors are considered the birthplace of adventures. Experience North America's highest bungee jump at Wakefield, QC, outside of Ottawa. Canada is where the Guinness World Record was set for the maximum bungee jumps by a single person within 24 hours. There's also deep-sea fishing to be enjoyed off Canada's Atlantic Coast; go crazy hunting for the giant blue fin tuna! Other activities for the adrenalin junkie in Canada would be mountain biking, rock and ice climbing, snowmobiling, temperate-water diving, riding the tidal bore, tundra trekking, and whitewater kayaking and wild caving!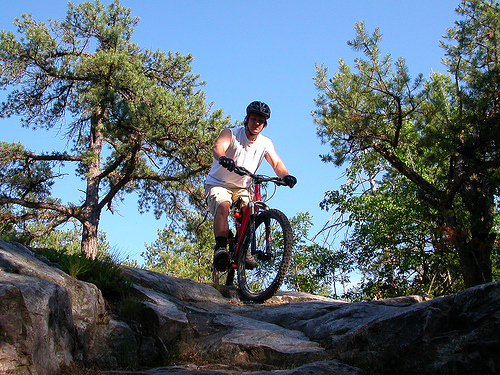 Photo source
5. Mexico
Love climbing? Head to Copper Canyon, Mexico. The best way to experience thrilling Mexico is to get on horseback and explore this unpredictable country. Explore the 95 miles of interconnected cave systems and limestone caverns of the underground waterway in the Yucatan Peninsula. Want to go caving? Head to Xel-Ha in Playa Del Carmen; lose yourself among the beautiful stalagmites and stalactites that emerge from the depths and hang from the ceilings. Discover hidden worlds beneath the Mayan Riveria while you're at it.
[adsense]
6. Africa
If dangers and living on the edge thrills you, then head to this gigantic continent. A wild safari in Tanzania offers great excitement. You never know what you'll come up against. Tanzania is a great adventure destination; full of wild and exotic attractions, this place also has beautiful beaches, old and deserted ruins and plenty of rugged, dangerous hike trails. Trekking and climbing your way through the dangerous and astonishingly diverse Serengeti plans, taking pictures of wildlife in their natural habitat and coming face to face with wild tribes does the trick.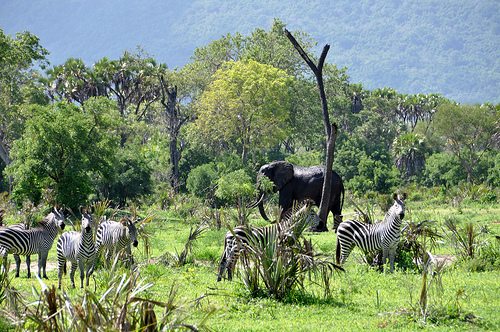 Photo source
7. Colombia
Explore the world's highest coastal mountain range which is filled with poisonous insects and reptiles. You can scuba dive right in the middle of blood thirsty sharks in Malpelo Island. Sheer cliffs border the shoreline with a 376 meter peak thrown in for added thrills. There's also an undersea mountain about 2 miles high here, in case you want to scuba dive to stand on its tip. Explore the spectacularly massive sea caves, filled with smaller fish hiding from 500 plus silky sharks, scalloped hammerheads, bull sharks, manta rays, white-tip sharks and barracuda plus just as blood thirsty moray eels.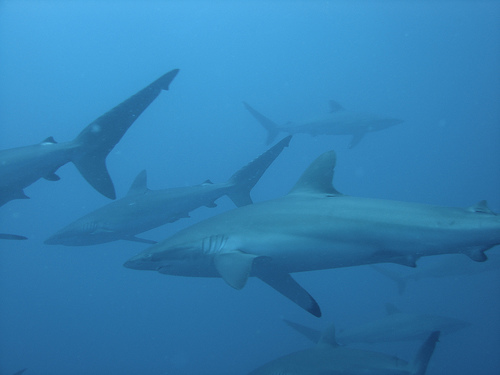 Photo source
8. Thailand
Go zorbing (rolled down rugged trails and hillsides in the middle of a clear plastic ball) in the Thai jungles of Phuket and Chiangmai. You can also dirt bike on the rugged trails that are fraud with dangerous rifts. Take a thrilling speedboat ride and weave your way through sharp sea cliffs, go deep sea diving, collect sea cucumbers and enjoy several adventure and dangerous water sports in Thailand.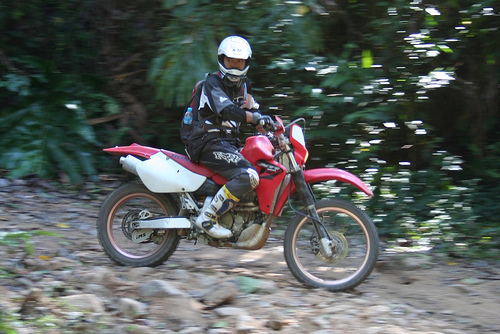 Photo source
9. China
Hike on the Great Wall of China. Though it is 5000 miles long, not many parts of the great wall can be hiked through. Adventure seekers find a way to trek all as much of the wall as possible, climbing and paragliding over the rough parts. Go on a cable car ride and capture the wonderful mountain and lake views from the Great Wall of China. Explore the most harrowing portion of the great wall on the Miyun Reservoir's east side. Explore Stone Forest, which is a 270 million years old Karst formation full of massive spikes. This dangerous terrain is an adventure hiker's paradise.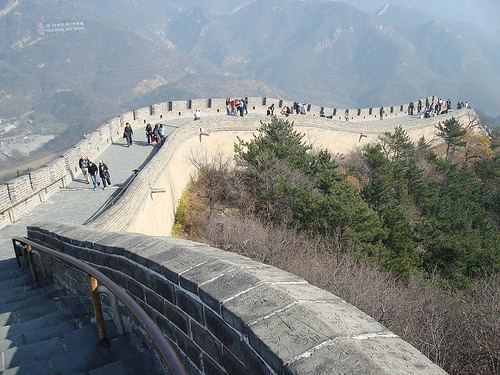 Photo source
10. Cuba
The travel embargoes have been lifted and adventure seekers can now visit this beautiful Caribbean island. The Bay of Pigs is one of the best scuba diving sites you will experience, with caves deep in the water. Go on jungle excursions to experience the dangers of Cuban forests, go deep sea diving, shark exploring, rock climbing and cave exploring. Cuba is full of adventure for the adrenalin junkie.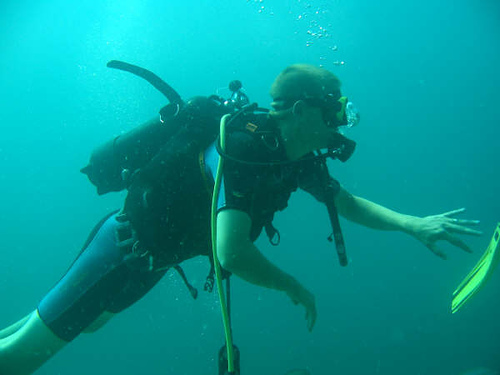 Photo source
About the author
Teena writes for gift experience provider company Adrenaline that offer a large range of thrilling experiences like helicopter rides, tandem skydiving, racing experiences all across Australia.