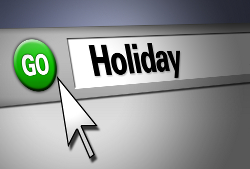 I had not planned for any trips this summer. I knew I would be working, so there was no point. I knew I'd probably have some time in early autumn, provided the word count for my novel writing projects would be where I wanted it to be, so I never bothered to really think about making any sort of arrangements for anything such as travel or fun.
That does not mean I didn't get to take a few short, completely unplanned trips. A few getaways close by to see friends, a longer trip to the Golden Sands seaside resort in Buglaria that was sprung on me a day and a half before departure, another mountain hiking trip that's coming up tomorrow (again, I found out about it last night). Needless to say, the work stuff is still an issue and the word count is not stellar. 
There are many reasons to just up and leave on a quick getaway. A sudden need to get away from it all, an acquaintance happening to find the best cheap holiday deals and tempt you with them, an invitation you just can't refuse. It happens, and instead of saying no, those of us with the travel bug will stubbornly try to fit it in and enjoy it as best they can. Here are the challenges I was faced to this summer (and on numerous other occasions, it seems I am a magnet for out of the blue trips!):
The Work Challenge
Luckily, I work from home, so I don't need to get anyone's approval to go anywhere. Unfortunately, that does not mean I don't have deadlines. What I did was push harder on the day or days before the out of the blue travel plans and also make sure I took my laptop with me. Also, where we stayed had to offer Internet. I settle for paid, but not very often, there too many places offering free WiFi to chose from.
While logistics are easy (or get easy), the drive to work is a different problem. It's hard to work when the rest of the group is trying to get you to play instead. What I did was wake up earlier than the rest and get work out of the way before breakfast. I'd also sneak it in whenever everyone else was resting. It was tiring, but the alternative of not going was not an option for me.
Making the arrangements
When whoever is asking you to join them on a trip has already found where to go and stay, it's easy. But when all they know is when they're free and where they want to go and you're also the go-to travel planner, it turns into a mess. Especially with larger groups.
The key is to get everyone on the same track fast, so that you don't waste time on booking the trip (so that you can focus on the work part above). I used an assortment of Skype, Google Hangouts, or long phone conversations (on speaker). I was talking away while browsing sites, sending out links to possible venues, and pushing everyone to decide fast.
The Paperwork
Some places need visas or you might need some other work documents. Try to find out all about it and get it sorted out on time. It might seem minor, but it really isn't. Add travel insurance if you need to (meaning if you're not traveling locally).
The Pet in the Equation
If you have a pet like I have and no one to leave it with, it might turn out into a problem. Especially if you travel abroad. Even if you already have a passport for them, you might still need to pay a visit to your vet for a checkup and some more stamps on that passport. Plus, getting all the supplies you need – pet pads, food, treats, stuff to clean up after the pet, etc.
In my case, it was bumpy at times. I also did not get enough sleep before, during, and after the trip. This had as much to do with the actual trip and planning as it did with my enthusiasm that had kept me awake. But all in all, it was all worth it. Thrilling and exciting are part of the travel experience, and I wouldn't ever choose to pass on the opportunity.