Rajasthan's unique feature is probably its diversity – we have a desert and a hill station, man-made beauties like forts and palaces; as well as nature's blessings in the form of exquisite wild life and of course – a palace on wheels! So whatever is your idea behind an ideal holiday, you'll find a suitable spot in Rajasthan. The choice can be overwhelming and so, below are a few recommendations. These are chosen to make sure you don't miss out on any treat that the state has to offer and at the same time, find enough time to explore the culture, cuisine and whatever else that fascinates you.
Jaipur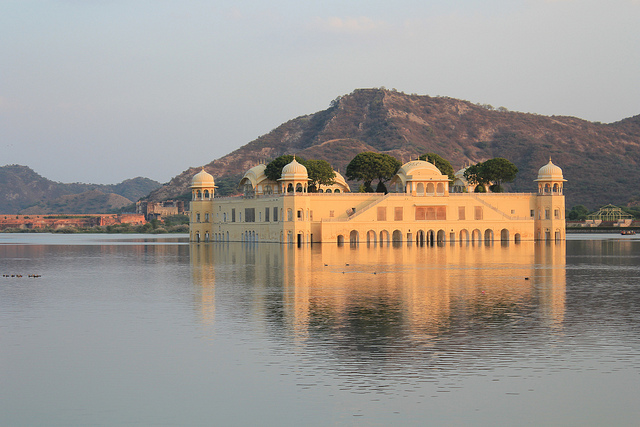 Jal Mahal Photo by Arian Zwegers, CC BY 2.0
If you've ever wanted to paint your entire city with one color, go to Jaipur and your heart will soar. The old city was painted completely in Pink! Jantar Mantar and Hawa Mahal are the famous monuments to visit in Jaipur. Albert Hall and City Palace Museum will enthrall both history-buffs and sight-seers alike. Make sure you take an elephant ride up to the Amber Palace – just like the Maharaja's special guests of honor did back in the golden days.
Jaisalmer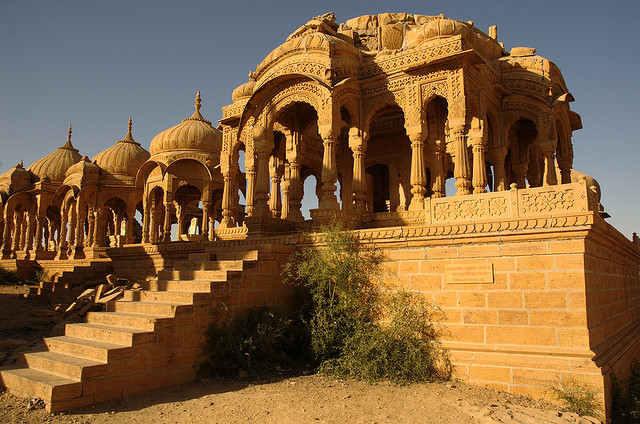 Bada Bagh Photo by Honza Soukup, CC BY 2.0
This place has become popular after the Bollywood movie Nanhe Jaisalmer. It's the Desert City and that makes the Desert National Park a must on your itinerary. The sand dunes are fascinating. The Jaisalmer fort is grand. Another specialty is the set of Havelis built by once upon a time land-owners. The Havelis are gorgeous and will completely inspire you to re-decorate your home. Make sure you go in winter and attend the mind-blowing Desert festival.
Ranthambore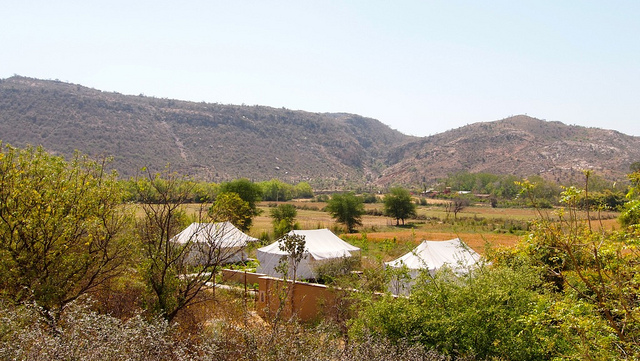 This is a national park and home to the mighty Tigers of India. Love Geological phenomena? Go for the Great Boundary Fault – it's like a marriage of Plateau and Mountains. Love Animals? Besides the tigers, Ranthambore has a huge variety of species – leopards, hyenas, crocodiles, bears. Love Birds? You'll find some exotic ones here including the cute owlets. It also has three mesmerizing lakes and a staunch fort. And this is the home of the Palace on Wheels. What else can you ask for?
Ajmer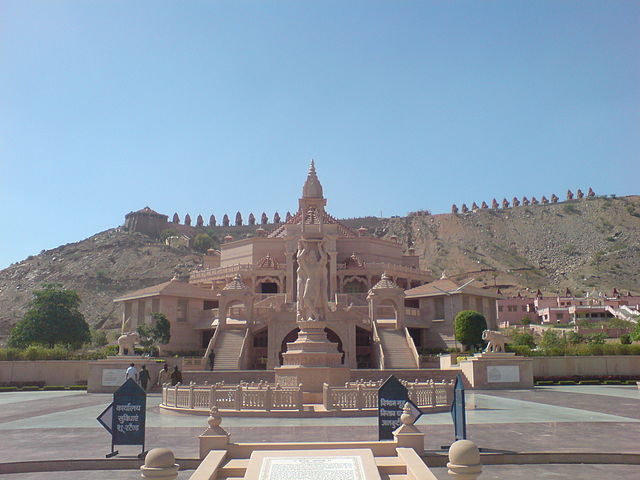 Nareli Temple Photo by Gouralv mainali, CC BY-SA 3.0
Heard of the great warrior – Prithviraj Chauhan? Well this was his kingdom once upon a time. Ajmer is a splendid example of the unity in diversity in India in the form of its Durga Sharif-tomb of Khwaja Mouniddin Chisti – considered a sacred place by both Hindus and Muslims! Pushkar holds the only Brahma temple in the world and you need to go to Ajmer first to reach there.
Mount Abu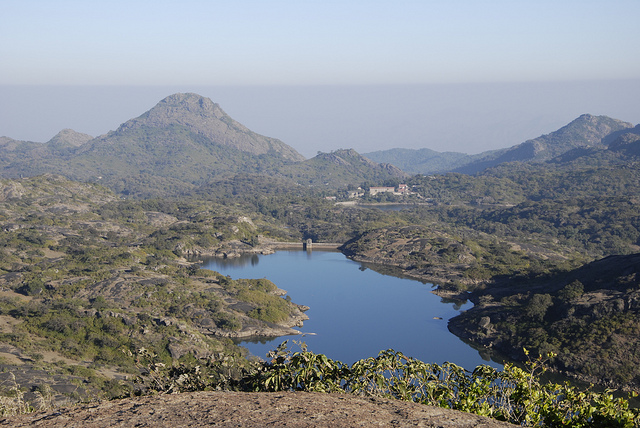 Photo by Selmer van Alten, CC BY 2.0
This is the hill station in the desert. If that's not enough motivation to visit, the peak Gurushikhar gives you an exquisite view of the desert – the sand dunes, the huge expanse of yellow and gold and the tiny camels in between. You won't find this anywhere else in India. The Dilwara and Gomukh temple are both beautiful locations and display some intricate architecture. Don't miss the National Wildlife Sanctuary here.
Bikaner
Photo by tjollans, CC BY-SA 2.0
This is a camel-lover's paradise. They have a Camel festival in January every year where you will see a plethora of decorated camels performing acrobatics and fun steps to the beat of traditional folk music. It's enthralling. Bikaner also has one of the best camel research farms in the world if you wish to know more. Besides, there is a wide range of forts, monuments, museums and temples to choose from!
Udaipur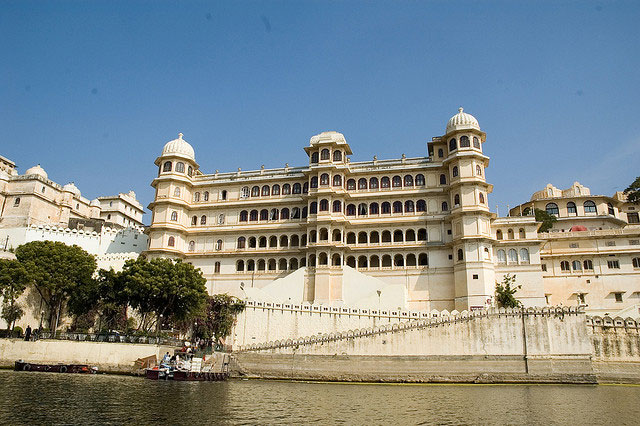 Photo by Paul Asman and Jill Lenoble, CC BY 2.0
Can't travel to the romantic city of Venice? No worries. Here is the Venice of the east- built in the middle of a lake! The city palace, Lake Palace and crystal gallery are places you must visit. Car enthusiasts and actually everyone else too – do check out their amazing collection of Vintage cars. Old Rajasthan was really rich and they made really good use of their money! The Shilpgram festival is an experience that you have to have- the craftsmen display the finest of their skill, wrapped in intricate patterns, ingenious designs and the most beautiful of colors.
The foodies' haven, Rajasthan has a huge variety of mouth-watering dishes to give you a one-of-its-kind gastronomic experience. What's even better is that a lot of these foods have a long shelf life and you can take them back! Rajasthan is also the shoppers' paradise with its beautiful garments – literally splashed with colors and exquisite handicrafts. Splurge all you can. These colors, patterns and designs will always bring a smile on your face.
Author Bio:
Rohit is an architect and a travel blogger at www.transindiatravels.com. You can catch him around forts and palaces as he pretends to be a warrior, king or some other fiction his brain comes up with.