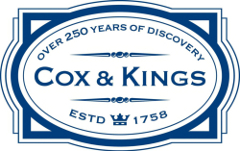 While not as popular as other travel destinations in China, the Anhui province makes for a unique, art and history rich itinerary for an Asian holiday. British travel agency Cox & Kings is enticing travelers with a promise of breathtaking landscapes, a dive into China's history stretching over millennia, Unesco world heritage sites and the filming location of popular movie Crouching Tiger Hidden Dragon.
Only a few hours from both Shanghai and or Hangzhou, the Anhui province is well known for its ancient villages, the green tea production in the area, and its dramatic scenery, which includes Huangshan or the Yellow Mountain, one of the five holy Taoist mountains in China, better known as the 'Number One Mountain Under Heaven'.
To reach it, travelers can choose the train, flying or a taking a scenic drive via Wuyuan. Tunxi, Xidi, and Hongcun, old towns where history and art are at home, are the recommended places to spend the night, unless you are a more adventurous type of traveler and want to spend in on the holy mountain.
[adsense]
Architecture dating back to the Ming dinasty or showcasing the work of feng shui masters, wood, stone, and brick carvings, marble bridges, lakes and rivers and nature breathing charm is what the agency promises you will experience. If you're into movies, remember that Hongcun is where the Crouching Tiger Hidden Dragon movies has been filmed.
What do you think? Would such a trip be a better choice than cruising Shanghai, the Great Wall or other, more popular destinations in China?