For an Exotic Honeymoon that Never Seems to End
After uttering your vows during your wedding day, the next thing that you will be enjoying as a couple is your honeymoon. The good news is that there are plenty of romantic, tropical, exciting or historical places all over the world where you can travel to and spend your honeymoon.
Depending on your budget and the places that you would like to discover as a newly-married couple, you may want to venture out to Macau. This is a Special Administrative Region in China, located across the Pearl River estuary from Hong Kong.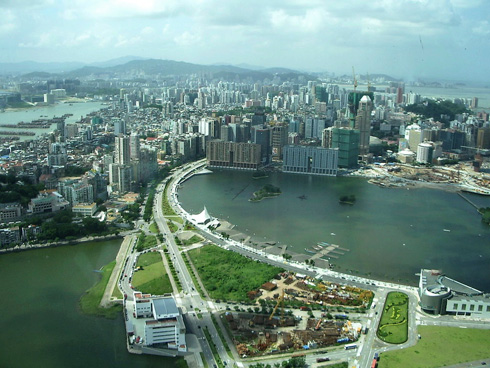 Photo by William Li
Despite its being mainly known as a gambling destination which rakes in even more revenue than Las Vegas, Macau also makes for an ideal honeymoon venue.
Top 7 Places to Visit in Macau for Honeymooners
Currently, Macau is made up of four districts: Macau Peninsula which is a haven for tourists; Taipa which is a major residential area; Cotai where The Venetian is located; and Coloane which is the most southern island.
So what are the top 7 Macau destinations for honeymooners? Here's a quick look:
1. Coloane Island
Honeymooners who are into sports should definitely stop by Coloane Island. It is home to the Macau Golf and Country Club. The island has a unique view of two beaches: the black-sand Hac Sa Beach and the Pearl River. The country club welcomes both locals and foreigners, and it is one of the most beautiful golf courses in Asia.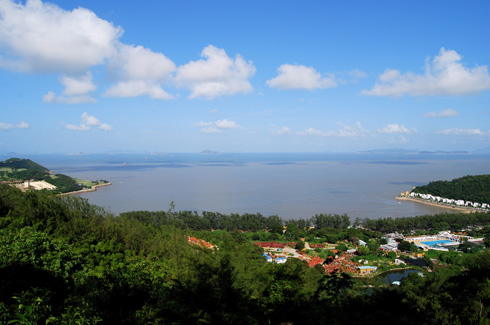 Photo by b8b8ng
2. Fisherman's Wharf
Nothing's more romantic for newlyweds than strolling in the park, and Fisherman's Wharf is the perfect place to do just that. This is a relatively new attraction in Macau, and it is a themed park divided into different port towns. You can take your pick from Cape Town, the Italian Riviera, Amsterdam or the Dynasty Wharf.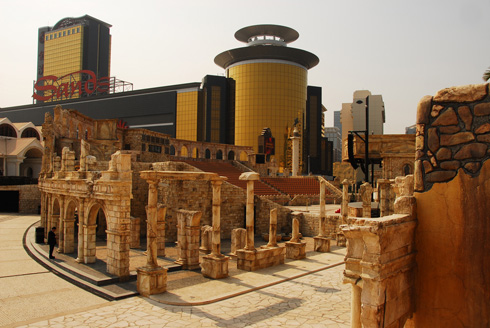 Photo by LinksmanJD