The Angel Fire Resort has upgraded and tweaked its mountain bike park, adding improvements and expanding it to better accommodate riders of all levels. The new and improved Angel Fire Bike Park will debut on May 26, featuring 29 miles of new and enhanced mountain biking trails covering all levels of skill. The resort's main goal was to focus more on beginner and intermediate riders, thus expanding and reworking their trail systems to ensure a safe and controlled learning environment. The park is now perfect to train and improve basic skills to later be able to approach the park's more difficult sections.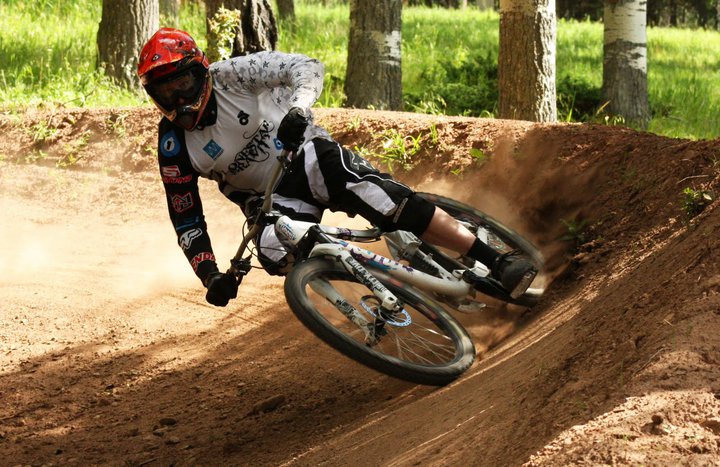 Photo courtesy of Angel Fire's Facebook Page
Located in Angel Fire, New Mexico, the Angel Fire Bike Park has the longest mountain biking season across all resorts in the Rocky Mountains, opening all trails on May 26 and welcoming riders until October 16 of each year. The resort will promote its new and improved mountain biking park with discounts offered for passes, and accommodation packages in an attempt to become the most affordable bike park in the USA.
"With this revamp, Angel Fire Bike Park has the perfect terrain for every skill level, from the novice to the expert," said Hogan Koesis, Bike Park Manager, Angel Fire Resort. "We want more people to ride this mountain and we think they can do it at a lower price. Value is king in this economy and that's why we're now offering the most affordable Bike Park in the country."
[adsense]
A top mountain bike destination in the southern Rocky Mountains, the Angel Fire Bike Park featured chairlift-accessed terrain for downhill, cross-country and all-mountain styles of mountain bike riding, with trails for beginners, intermediate and advanced or expert riders. Its riding clinics, guided tours, skills parks, freestyle features, special events and bike-friendly and in-park accommodation make Angel Fire Bike Part a great place to learn the sport, practice it or come to show off and maintain a mountain bike rider's expert technique.