St. Augustine rightly said, "The world is a book, and those who don't travel read only one page." However, India has some of the most exotic locations in the world on offer, why not explore it first before you take off to any other foreign locale? Here we bring you 10 destinations in India that will make you want to pack your bags and set out to explore this incredible country which has something to offer for every type of traveller there is.
1. Mandi, Himachal Pradesh
A gateway to the more famous tourist hubs like Manali, Kullu, Lahaul and Spiti, the district of Mandi has been overlooked as a tourist destination for a long time. However, it is slowly becoming popular among tourists for its scenic beauty and iconic temples. With the Beas river running through the town, giving it a scenic view.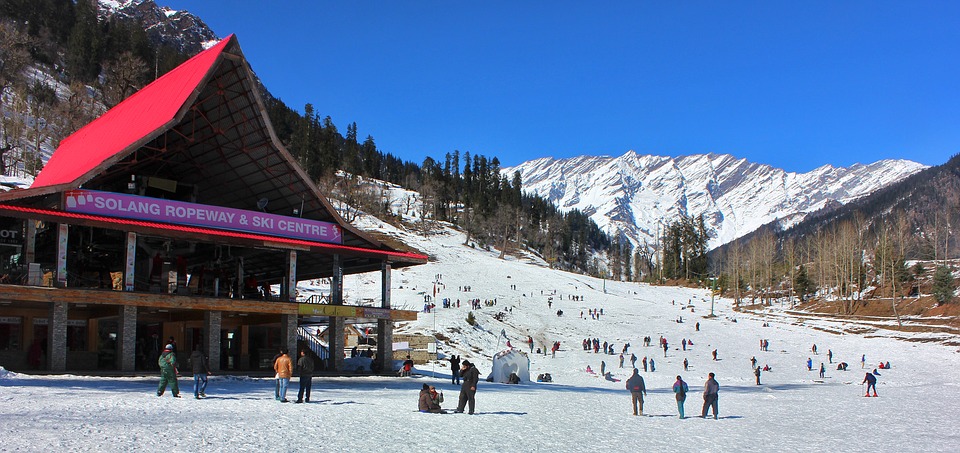 2. Leh, Jammu and Kashmir
Aptly situated at India's crown is the crown jewel of the Kashmir valley- the town of Leh. A town famously called Little Tibet for its population of Buddhists and lamas, Leh is one of the few places in the world that are tourist-friendly yet hassle-free and not overly thronged with tourists. Offering a welcome respite from the hustle bustle of our cities, Leh is a picturesque, enchanting location with stunning views of snow-clad mountain peaks and the lush green valley below. Leh is a land of paradise for adventure-seeking travellers with a variety of adrenaline pumping sports and activities on offer, as well as a calm, serene environment among the snow-clad mountains for the rest and relaxation seeking traveller. Leh is one destination you'll want to keep coming back to every time you pack your bags for a holiday.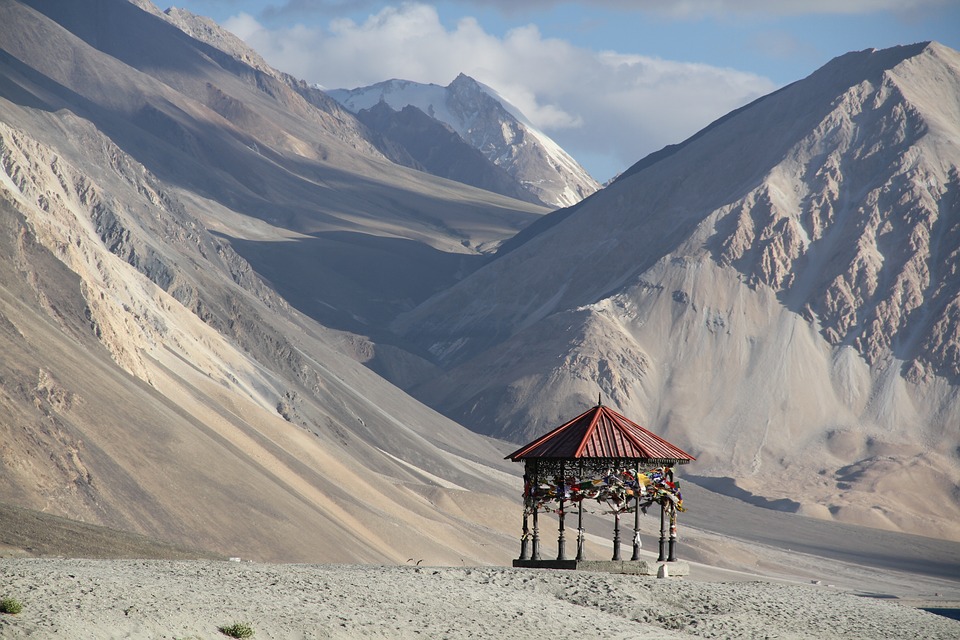 3. Munnar, Kerala
An idyllic destination in God's own country, Munnar is a haven for peace and tranquillity. Previously a summer resort for the British Raj elites, Munnar is an unending expanse of rolling hills, tea plantations and pristine valleys. It boasts of being a host to an array of exotic flora, among which is the rare Strobilanthus or Neelakurinji, a flower that blooms once every twelve years, painting the landscape a gorgeous blue. Tourist places of Munnar will keep pulling you back so much so that you'd never want to leave.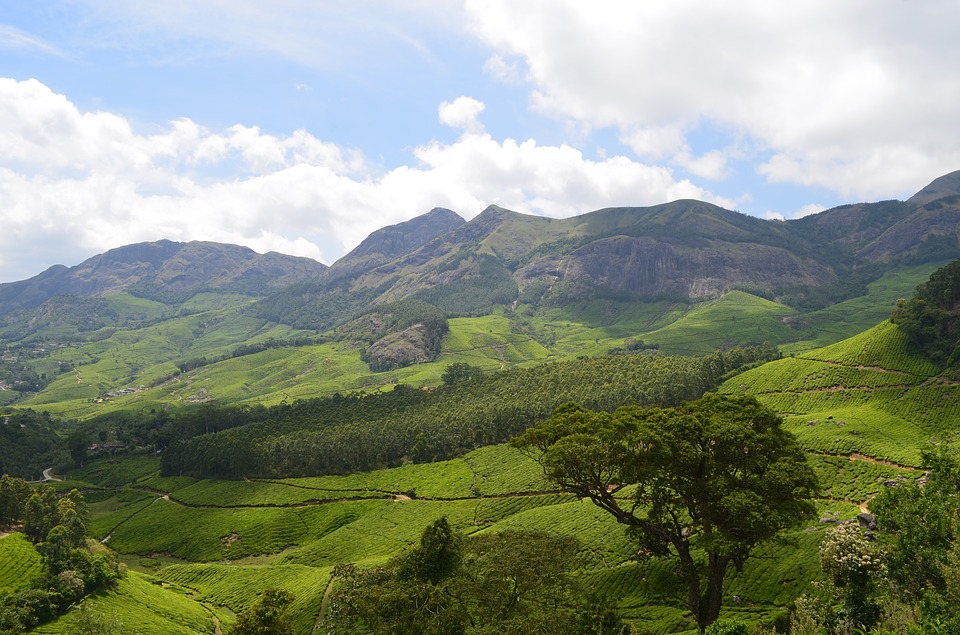 4. Tawang, Arunachal Pradesh
A relatively unexplored destination in the East, Tawang is a vast expanse of virgin snow-covered mountains and valleys with panoramic views so gorgeous, you'll never get enough of them. If you're a thrill seeker, you've come to the right place as parasailing and trekking are highly popular in Tawang. If you've come to seek some peace and quiet and to take a break from the busy world, you're in for a treat. Tawang offers you experiences that will ensure that it scores a permanent spot on your favourite travel destination list.
5. Gurudongmar Lake, Sikkim
Situated at an altitude of 17,800 ft. near the Indo-Tibetan border, the Gurudongmar Lake is one of the highest lakes in the world and one of the must visit places in Sikkim. A land of stunning blue ships, yaks and clear skies, the lake is surrounded by snow-capped mountains and is a milky-white in colour. There is a very mysterious phenomenon that you have to see to believe it. In the winters, the whole lake freezes over, apart from one spot- legend has it that this spot is blessed and consider it sacred.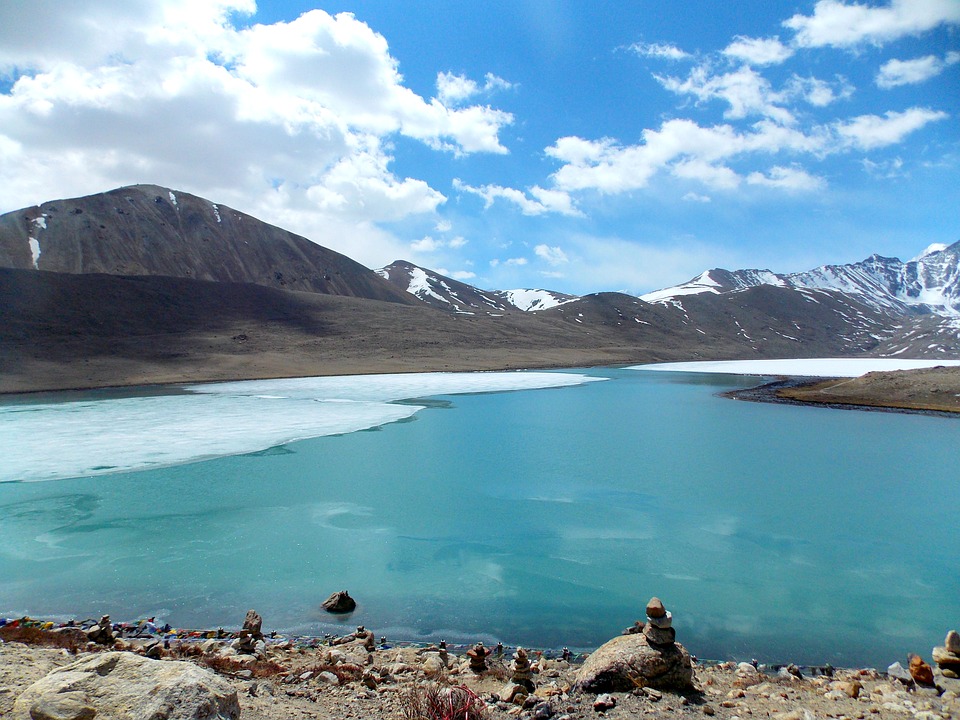 A tough terrain awaits you on the road to the Gurudongmar Lake, which makes it a hot spot for adventure-seekers. With gorgeous views and a very pleasant environment, this locale is every backpacker's dream.
6. Andaman and Nicobar Islands
A collection of seven gorgeous, sparsely-populated islands, the Andaman and Nicobar Islands ensure you of a spirit-lifting time. Boasting of relatively less populated and pristine beaches and a plethora of marine life and corals, the Andaman and Nicobar Islands make for an unforgettable experience. Activities like parasailing, snorkelling and underwater diving are highly popular sports on these islands. The uniquely prepared marine delicacies as well as the panoramic views that are on display, will steal your heart away.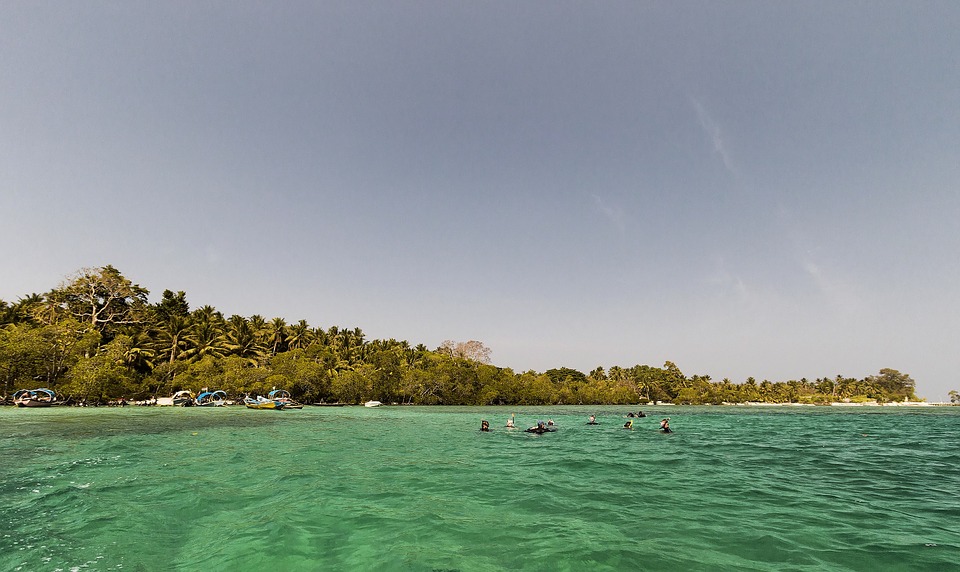 7. Spiti Valley, Himachal Pradesh
Popular for its incredible views and unexploited, serene beauty, the Spiti valley is one of the most unexplored destinations in Himachal Pradesh. It is dotted with dainty Buddhist monasteries and has a flavour of the Tibetan culture in the local cuisines as well as the dialects of the people. A must-try destination for trekkers and hikers, the Spiti valley boasts of some of the most beautiful lakes in the world like the Chandratal and Surajtal lakes. The Kunzum pass trek as well as a visit to the Ki/Key monasteries are must-visits.
8. Goa
Probably one of the most popular tourist hubs in India, Goa is a haven for foreign as well as domestic travellers, and is a must-go destination on your bucket list. With incredible beaches, gorgeous churches and the serene environment that Goa has, you wouldn't want to leave. Laze around the popular beaches like Anjuna or Calangute or take a tour of the city on a hired motorbike. A visit to the Butterfly beach by taking a ferry ride from the Palolem beach along the virgin coastline is a treat as are parasailing and banana boat rides on the Calangute Beach. True to its reputation, Goa is a travel destination you are unlikely to forget.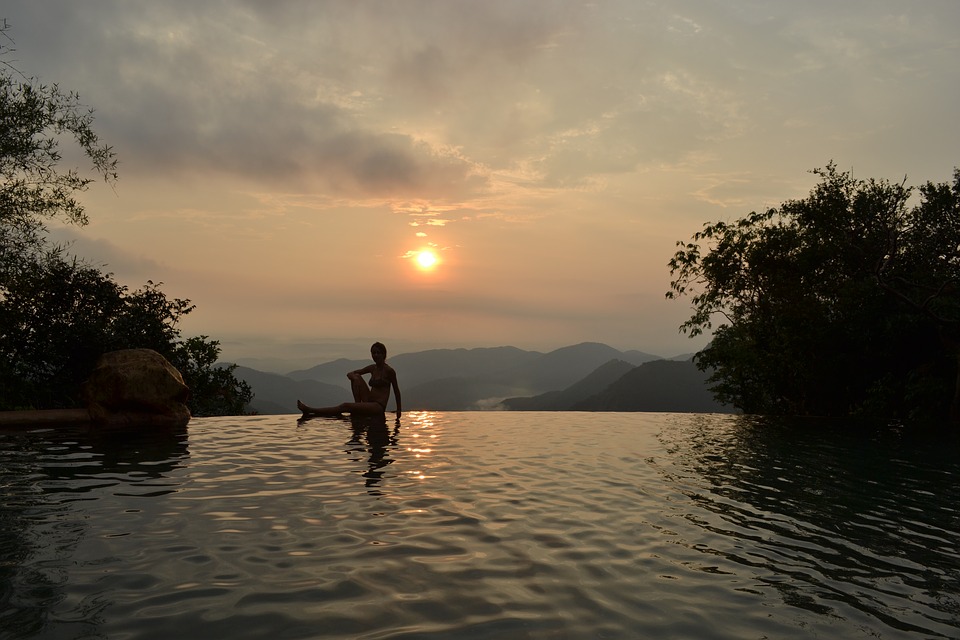 9. Rann of Kutch, Gujarat
Popular as the world's largest salt water desert, the Rann of Kutch is a white wonderland. With a rich culture and the vast expanse of white sands, Kutch is a surreal sight. The camel rides across the desert as well as the culture, traditions and rituals of the natives are sights to behold. Setting up a tent under the starry skies or chatting with strangers with a steaming mug of coffee in your hands while sitting around a bonfire is one experience you'll never forget.
10. Dharamshala, Himachal Pradesh
Situated against the backdrop of the magnificent Dhauladhar ranges, Dharamshala is a gorgeous, relatively calm and peaceful hill resort perfectly suited for a relaxing holiday. Home to the Dalai Lama, Dharamshala is a picturesque locale with a vibrant culture and a rich history. The sparkling streams, pleasant weather and the dense deodar and pine forests as well as the calming environment make for a peaceful holiday like no other.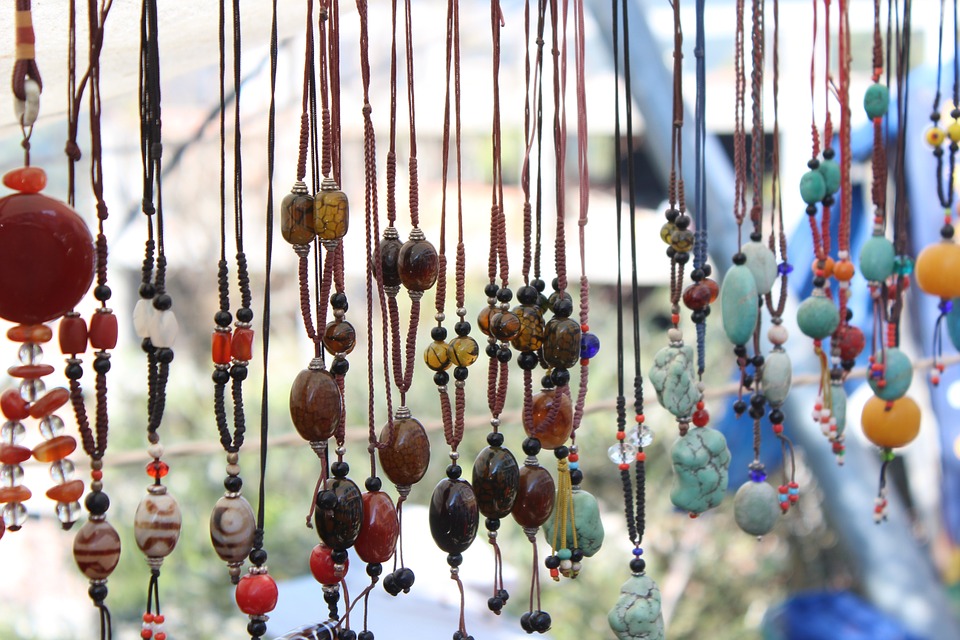 In an incredible country like India with so many gorgeous locations, how could one not want to travel and discover all the secrets that the country holds in its heart. So, what are you waiting for? Pack your bags and head to one of these gorgeous destinations for your next holiday!
Author's Bio:
Rohit Agarwal is a travel aficionado and a wordsmith; fascinated by his fellow journeyers; who documents his journeys on TransIndiaTravels.com. He spends part of his days trying to board the Hogwarts Express, the rest of which he spends travelling the world, meeting new people and creating breath-taking memories.