Most of us love to travel! And traveling with a large group can be more fun—a bigger group means you can visit more places together, share the cost, and make more exciting memories. But traveling in a group can become miserable if you don't plan the trip properly. There is nothing worse than misaligned budgets and disagreements about destinations and activities. So, proper planning is necessary for a successful large-group traveling experience.
Planning is even more important if your destination is one like The Great Smoky Mountains. Why? Because there's just so much to do! From hiking trips to renting cabins and enjoying the local cuisine in towns, there are endless activities for every sort of traveler. Hence, when you've got so much to explore, try to plan each step carefully to relish the place's scenic beauty and adventurous spirit to the fullest while avoiding any unfortunate scenario.
Below are some strategies for a successful large-group vacation.
Choose The Location Mutually
Traveling in a large group means having different opinions about the destination of the vacation, leading to disagreements, so this should be decided before discussing anything else.
Some members may want to visit a spot to have fun and enjoy shopping; others might want a place with abundant scenic beauty. The easiest way out is to ask everyone's opinion and choose a location that ticks most boxes.
The Great Smoky Mountains and nearby towns, such as Pigeon Forge, Sevierville, and Gatlinburg, can be great choices. In 2021 alone, more than 14 million people visited the Great Smoky Mountains. The best thing is that these destinations combine outdoor adventures, scenic beauty, and exquisite dining options in one trip. Plus, you can arrange accommodation in highly-rated Smoky Mountain cabin rentals that are spacious and include all the necessary amenities. And they also offer discounts on online reservations, making your stay affordable.
Once you have decided on the location, make sure you have loud and clear verbal consent from everyone in the group, eliminating the chance of any controversy later on. Plus, it will help you decide the size and space in your rental cabin.
Have A Group Leader
The purpose of having a group leader is not to boss around. This person will be in charge of making arrangements, such as reserving space for dinners, buying tickets for activities, booking tour guides, and assigning tasks to group members.
The group leader will ensure seamless coordination between different group members, see that everyone gets ready on time, and have updated information about dates and activities. By doing so, the leader will maintain a healthy group dynamic, prevent conflicts, and ensure that everyone enjoys their trip.
Pack Light
Packing light applies to all the trips, whether traveling with a group or solo. It saves you from the hassle of lugging around heavy bags. Plus, it minimizes the risk of losing your belongings due to mishandling or forgetting them at cabins, restaurants, or tourist attractions. Hence, packing light minimizes stress and allows everyone to focus on making memories instead of fretting about luggage.
Packing light is also an economical choice: Airlines often charge for extra luggage, leading to substantial cost accumulation for the entire group if everyone brings extra stuff. So, by adopting the philosophy, "less is more," you can avoid these additional expenses and have more money for exciting activities during the trip.
Establish a Budget
One thing that everyone in the group must agree on is the budget for the vacation. This should not only include the overall budget but also the specific expenses like meals, activities, and souvenirs. A budget estimate will allow the group to decide better about indulging in luxuries like fancy dinners or expensive activities.
Everyone will probably have a different idea about how much they can or want to spend during the trip. So, reaching an agreement at the start of the journey is key to having a successful vacation. When discussing the budget, the group leader must encourage open and honest discussions among group members.
Ensuring everyone is comfortable with the budget and details of where it will be allocated is crucial. It will save the whole group from ugly on-the-spot fights about dividing a dinner bill or choosing an expensive activity. By clearly estimating expenses, the group can prioritize activities and experiences that align with their financial resources.
Besides deciding the budget for travel arrangements and activities, keeping contingency funds for crises, such as medical expenses or unexpected travel disruptions, is crucial. The group leader must ensure everyone knows the contingency fund and how to access it when needed.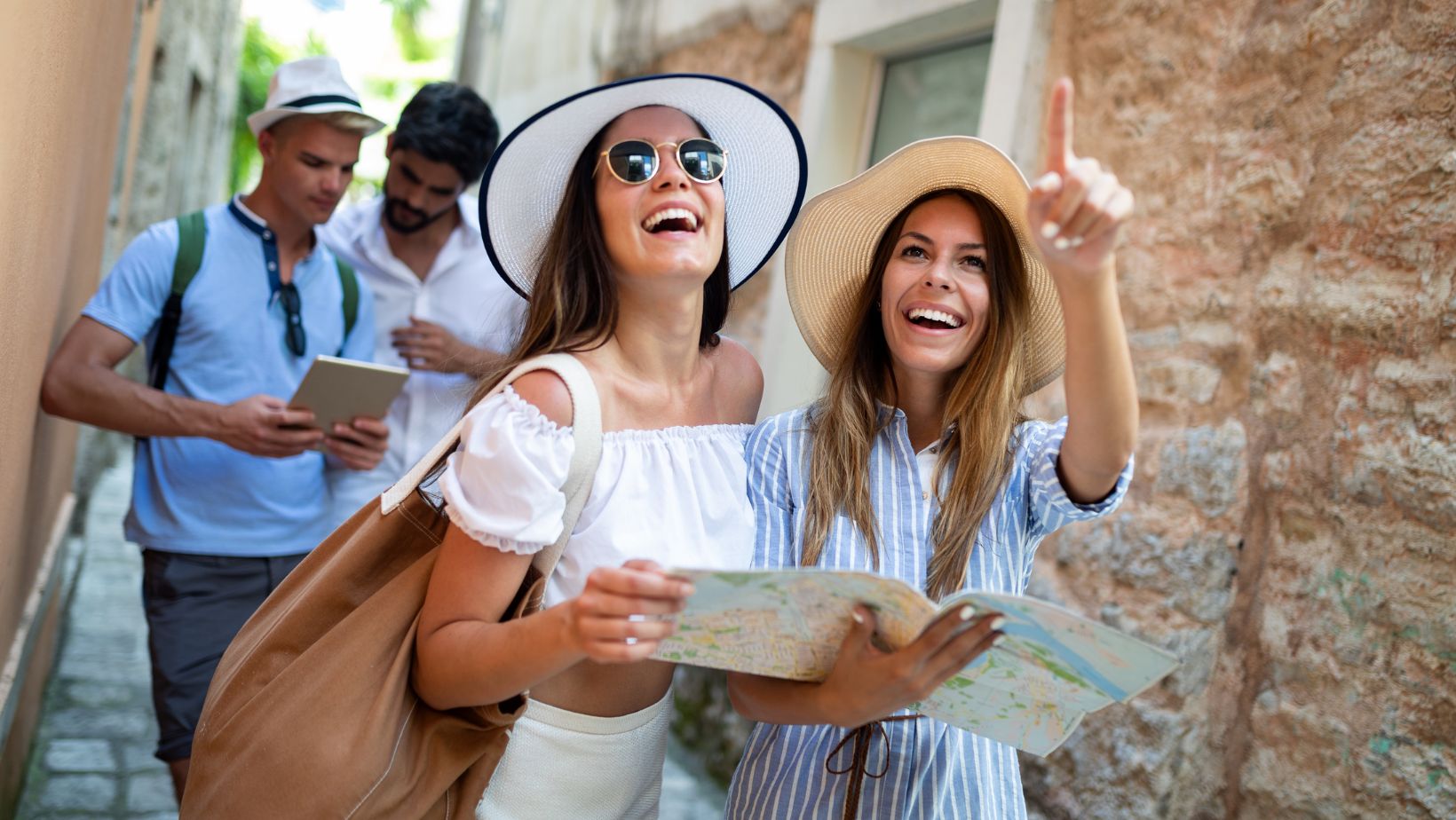 Pack Essentials
After deciding your trip's destination, you will have a rough idea of what you need to make your travel comfortable. So, make a list of essential items and share it with the group members.
Your travel essential kit must include suitable clothes according to weather, medications, toiletries, important documents, and so on.
If you are visiting a place which receives a lot of rain, keep an umbrella. Similarly, if your destination has mountains and hiking trails, pack the proper footwear. Nothing is more nerve-racking than reaching the destination and finding out you forgot essential items at home. So, pack light, but don't ignore the essentials.
Conclusion
Making a large group vacation successful takes a lot of planning, discussions, and agreements. You have to decide the destination, make a budget, select the dates, and above everything, have an open mind. You must be ready to accept disagreements, understand everyone's perspectives, and make suggestions politely. Additionally, you must pack lightly while not overlooking the essential items. But when all is planned and done, you're in for the vacation of a lifetime!