There can be few more relaxing or inspiring ways to spend a holiday than walking the 'Ways' of Ireland, a selection of signposted multi-day walking routes that offer some of the most spectacular scenery and tranquil surrounding anywhere in the world.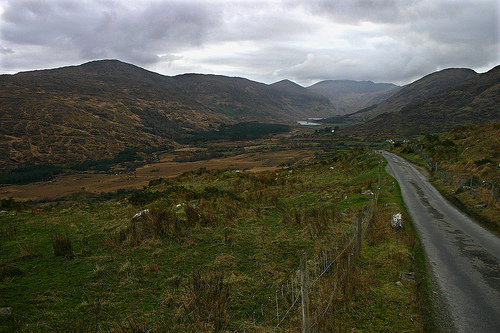 Photo source
A quick search online will provide you with details of lots of travel companies that can organise a personalised Irish walking holiday for you, usually lasting between 5 and 14 days. Obviously, you can catch one of the regular flights to Dublin leaving from your local airport and plan your own walking holiday, but it can be reassuring to use a travel company to handle things like booking accommodation along the stops of your walking route and organising the transfer of your luggage each day. Here are just some of the beautiful Irish walking routes you can choose from….
The Burren Way
An excellent starting point for those new to walking in Ireland, the Burren Way is a 123km trail in located in the Burren area County Clare, on the west coast of the country. The word Burren means "stony district" and refers to the 130 square kilometres of spectacular limestone hills and valleys that make up the area. The Burren Way is a 123km linear walking trail including the beautiful coastal village of Doolin (a mecca for traditional Irish music) and the spectacular Cliffs of Moher, one or Ireland's greatest natural attractions, overlooking Galway Bay and the Aran Islands. The Burren Way has the advantage of offering stunning natural surroundings while not being as remote as some of the Irish 'Ways' — a settlement with a traditional Irish pub is never too far away!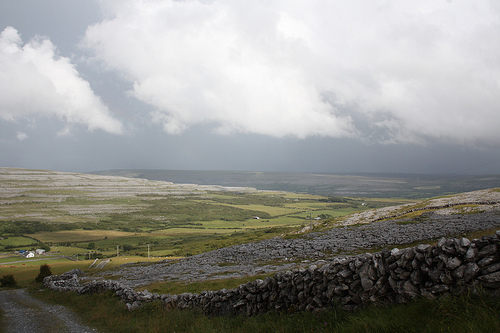 Photo source
The Wicklow Way
Less than one hour from Dublin by car or train, County Wicklow on the east coast of Ireland offers an easy escape from the hussle and bustle of the Irish capital. The Wicklow Way is Ireland's oldest waymarked trail, covering 129km, across the hills and mountains of Wicklow.
Photo source
Highlights include the ruins of a 6th century abbey founded by St. Kevin in Glendalough, the stunning glacial valley of Glenmalure and one of Ireland's best National Parks. The Wicklow Way is rated as a 'moderate' walk and would best suit those with at least some hiking experience.
The Donegal Way
Donegal in the North-West of Ireland is a haven of traditional Irish culture. The Donegal Way is a set of four circular walking trails, each between 50-70km in length, taking in the rugged Bluestack Mountains, the gorgeous Owentocker River Valley and the coast of Ardara, featuring Slieve League Cliffs, the highest in Europe. One of the wildest, remote and most challenging of Ireland's Ways, this is best tackled by experienced walkers only.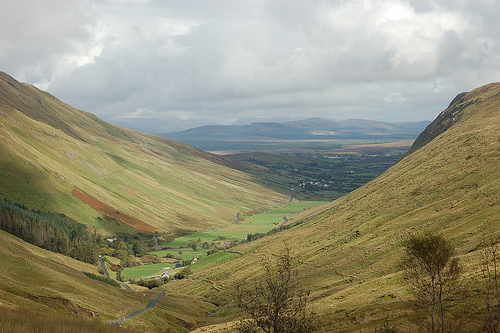 Photo source
About the author
James writes for Skyscanner.net, a travel and flights comparison company based in the UK. When not writing about his travels, James can usually be found planning his next adventure abroad.