Irish culture is distinctive and always evolving — and this has had a profound effect on the cuisine of the country and development of traditions. Food plays an important role within family, and is associated with socialising and lifestyle too. The sorts of food associated with Ireland have changed a lot throughout the years, so let's take a look at some of the traditional cuisine, and then bring it up to date with what Ireland are currently doing very well.
Traditional
Traditional Irish cuisine includes dishes such as Irish stew — made from mutton and vegetables served in a stock with potatoes. Black pudding is also used a lot within Irish cooking made from pork and blood. It certainly is a delicacy but eaten a lot with breakfast. Other national specialties include: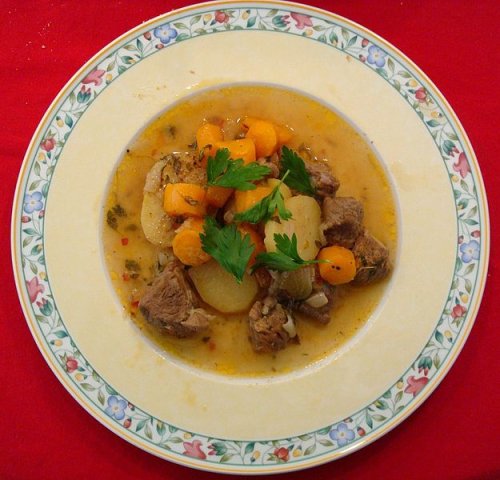 Seafood
As Ireland is fairly small, with a lot of coast, a lot of fishing opportunity has arisen. A lot of regional seafood is being used at restaurants around the country including razor clams, scallops and lobster. Keep an eye out for restaurants that serve the local catch of the day — and freshly prepare it with other seasonal and local produce. Fish is some of the freshest food you can find in Ireland, and the majority of it very sustainable.
Cheese
It's not just France that is well known for cheese (or Italy for that matter!) but every country has their own regional cheeses and Ireland is no different. If you visit then tasting some locally produced cheese is a must! Cashel Blue is a notable cheese that is worth trying.
Breads
There's a famous variety of bread named Barmbrack — which was traditionally eaten around Halloween, but nowadays is enjoyed all year round. It is a hybrid between cake and bread, and the dough has been infused with currants and raisins. It's slightly sweet too, making it perfect with a cup of tea.
Soda bread is made in large quantities too. This bread does not contain any yeast, as bicarbonate soda and self-raising flour is used as substitute. This means no proofing is needed and is a great bread recipe for those short on time.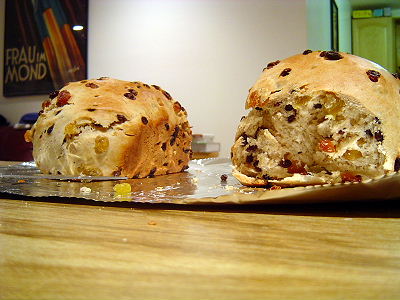 photo source
Drinks
Irish Whiskey is a big export for Ireland, as well as famous drinks such as Guinness. It's no secret that the Irish enjoy a good tipple, and other famous produce includes cider and wine. Irish Cream, local stout, cider, wine — everything you could ever want for a party or occasion is produced in Ireland with style.
More common foods such as pizza, fast food and other international cuisines have also been adopted by the country too, and can be ordered through services such as Just-Eat in Ireland. Take a trip to Ireland as part of a holiday to enjoy the rich culture.