St. Patrick's Day is not celebrated only in the U.S. So this year you might want to consider going abroad for the jolly holiday, somewhere like Ireland, for example, where the celebration of this special day emerged.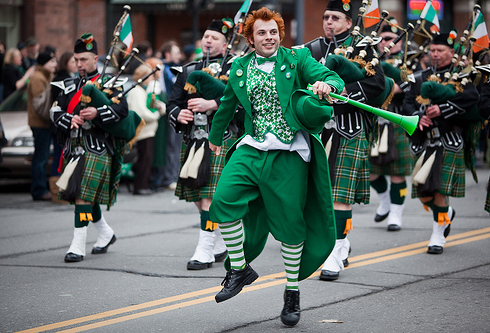 Saint Patrick's Day is a religious holiday celebrated internationally on the 17th of March. It is named after Saint Patrick (c. AD 387—461), commonly recognised as patron saint of Ireland. It originated as a Catholic holiday and became an official feast day in the early 17th century. As time went by, St. Patrick's became more of an expression and celebration of Irish culture and spirit.
Public holiday in the Republic of Ireland, Northern Ireland, Newfoundland and Labrador, and in Montserrat, St. Patrick's is also wholeheartedly celebrated by the Irish diaspora in Great Britain, Canada, the United States, Argentina, Australia, New Zealand, and Montserrat, among others. So get your green clothes or ribbons ready, adorn your outfit with the famous shamrock and let's see where you can party!
As usual trips will be costly if you wait until the last minute – $1,037 round-trip if you leave on March 14'th and return on March 22. However, a couple of weeks' delay on your trip will bring out some irresistible offers – $219 for a one way ticket from Boston to Dublin on Aer Lingus and the return trip at the same price..
Once you get there, there are quite a few side trips and mini tours that will provide an authentic taste of Ireland. One that stands out is The Dublin Literary Pub Crawl, which allows guests to visit the places that inspired James Joyce, Brendan Behan, Oscar Wilde, Yeats and other notable writers for under $20.
If you are craving for a sunny holiday you might however consider Hawaii. The annual St. Patrick's Day Parade is soon to start in Waikiki. Also There's Murphy's St. Patrick's Day Block Party at Nuuanu Avenue and Friends of St. Patrick of Hawaii's Emerald Ball are on the attraction list.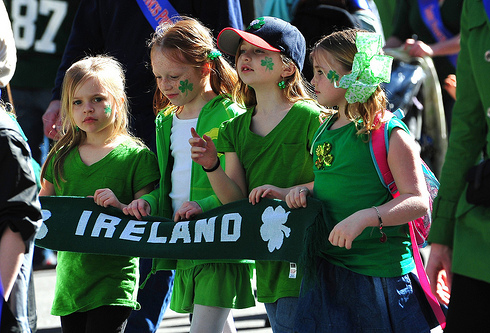 Closer to home, Chicago will also host a St. Patrick's parade that will step off at noon on Saturday from Balbo and Columbus, and proceed north on Columbus Drive. The tradition of turning the waters green can be best viewed from the east side of the Michigan Avenue Bridge, or upper and lower Wacker Drive.
Whichever option you choose, make sure you do not miss this wonderful holiday.