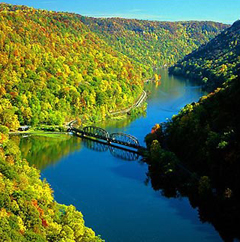 TripAdvisor has just entered at the top of it's popular U.S. family destinations list 2 spots located in Virgina. Williamsburg and Virgina Beach have ranked first and second in the website's 2011 Travelers' Choice Family Awards for Great U.S. Destinations to Discover.
To select wining destinations, the number of bookings and of recommendations from reviewers that have been traveling with their families have been analyzed and used to rank them in the top. Millions of travelers from around the world have contributed to awarding the The 2011 Travelers' Choice Family Awards.
Virginia Tourism spokeswoman Tamra Talmadge-Anderson noted that Virgina is one of the top 4 states included in TripAdvisor's top 10 list.
"It's something to be excited about especially now that the state is focused more on family travelers," Talmadge-Anderson said. "Even in a time of recession, our research shows they are still traveling."
Williamsburg Inn and Springhill Suites Virginia Beach Oceanfront are the hotels chosen for each destination. These top hotel picks have been chosen based on the highest review ratings given by traveling families.