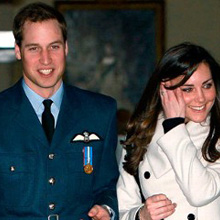 Travelers  planning to attend the Royal Wedding between Prince William and Kate Middleton need to find a nice hotel near Westminster Abbey fast! Even if you'll only be seeing it from afar, such an event is not easy to come by and lots of stories and photos need to be inspired by this romantic occasion.  Of course, the closest you are to the heart of the Royal Wedding, the famous abbey of London, the more expensive the hotels are.  Here is a list of the top 10 Londong  hotels that will bring you withing walking distance from the event, brought to you by our friends at Booking.com.
Top 5 London Hotels by Distance from Westminster Abbey
1. Taj Suites And Residences – in the very heart of Westminster, you fill find this luxurious 5 star suites complex. This lavish experience comes at a high price, but at least if you're traveling in groups of four, you will get a much more decent deal on you London stay.
2. Citadines Trafalgar Square London – Not only close, but also relatively cheap, this is an excellent choice for those who want to attend Kate and Prince William's wedding. Again, if you're traveling in groups of four, you will get an awesome deal of under 100 Euro each!
3. The Trafalgar Hilton – This is where I would stay if I wanted to go to the Royal Wedding or simply enjoy a nice vacation in the heart of London, right in Trafalgar Square. Not only do you get a relaxing and top quality stay at a four star hotel, the Trafalgar Hilton also has a rooftop garden allowing you to see the crowds fighting for a spot to glance at the Royal bride and groom! Also, it's not expensive enough to give you a heart attack!
4. Charing Cross – A Guoman Hotel – This luxurious four stars hotel resides in a beautiful Victorian building, a genuine attraction for architecture enthusiast. They are not too pricey and they still have plenty of rooms left for wedding goers to book.
5. The Stafford – If you're looking for an upscale London hotel that's very close to Westminster Abbey, you've got a winner in the Stafford! Other than the wedding, there's plenty to do at this hotel: enjoy fine dining, their American Bar, or their 350-year-old wine cellar!
The farthest from Westminster Abbey from this selection is 1.1 kilometers away. That's about 15 minutes of walking!
Top 5 London Hotels by Price during the Royal Wedding
If you're budget is not limitless but you'd still like to be in London for the Royal Wedding, don't worry! Here are five hotels where a double room costs less than 100 Euros on this special occasion! They might not offer top of the line London accommodation, allowing you to indulge in luxurious offerings, but they will definitely do the trick! Consequently, they're almost fully booked, so hurry up to secure your room!
1. Goodwood Hotel – It offers good service on a budget and it's close enough to the heart of London not to make you waste too much time while trying to get to your destination!
2. Lonsdale Hotel – A Georgian building right next to the British Museum, Lonsdale is a budget choice for London accommodation.
3. Gresham Hotel Bloomsbury – Located in the historic Bloomsbury region, Gersham Hotel specilizes in budget option to suit any traveler's plans. It is close to major touristic attraction and to public transportation.
4. Langland Hotel – Just because it's cheap, it does not mean you don't get everything you need! Just 300 metres from Goodge Street London Underground Station, this Georgian-style London hotel offers free Wi-Fi, full English breakfasts and budget rooms at great-value rates.
5. Gower House Hotel – Just across the street from the Royal Academy of Dramatic Art, Gower House Hotel offers good quality breakfasts and free Wi-Fi – what any travel writer needs to cover the story, wouldn't you say?
How far are these budget hotels from Westminster Abbey? Under 3 kilometers!
If our selection is not to your liking, choose your own London hotel for the event from the 290 available ones! Â Enjoy the Royal Wedding and come back with tons of photos!