If you've read my blog before, you know I am a big fan of Netherlands. Been there three times already, and as it happens with other favorites, I can't get enough of this amazing country. Some of my favorite things to do there are pretty blatant tourist top choices, but hey, they are still wonderful! And I'd do it over and over and over again.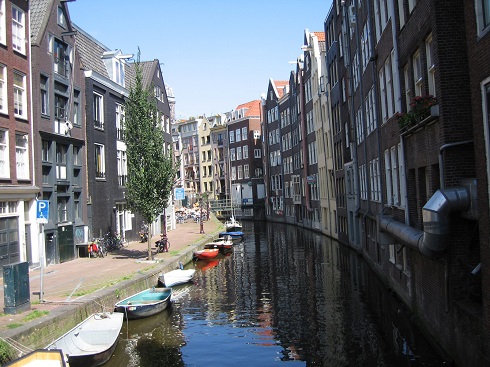 Train rides
Yes, simple as that, riding the train in the Netherlands is awesome. It's pretty cheap, they take you everywhere and you don't have to wait a lot to get the next train to your destination. Coupled with seeing the tulip fields, just perfect!
Exploring the Canals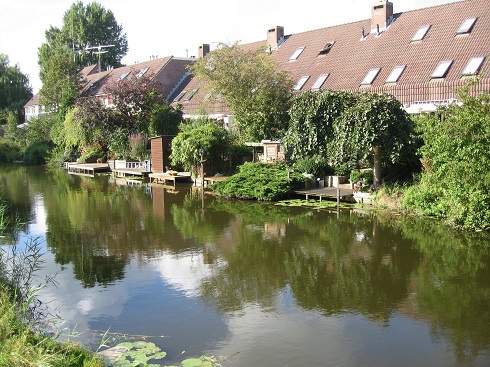 This was a favorite in both Amsterdam and smaller places like Alkmaar. In a boat, or just wandering around along the canals, having breakfast at an outdoor café, I loved it! Guided tours, private little boats, they all allow you to see the city from a waterway perspective. And if you're lucky, you get to stumble on something that profoundly inspires you. For me – this statue that featured in my debut novel, The Edge of Hope.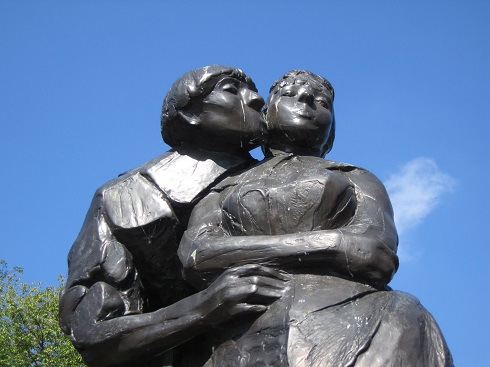 Apple Pie and Cherry Beer
Yup, in that combo. Don't judge! I just loved the Dutch apple pie and the cherry beer and they are the best thing ever on a sunny day. Don't laugh at me, I had a full week of sunny weather 😀 It rained before and after my first and longest trip to the country.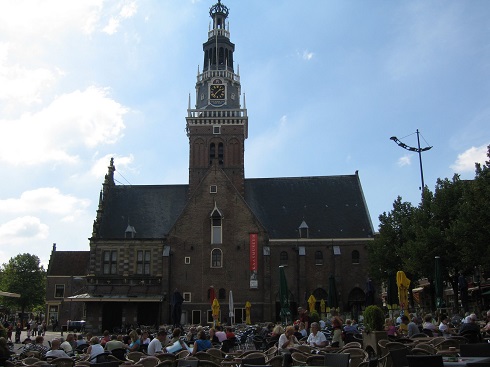 The Stuff of Dreams and Kites
Yup, that's a pun on getting high as a kite! No, I've never smoked any special cigarettes or had any magic brownies. The reason why? Well, an ex-boyfriend and a friend of mine got to indulge. So I was the one taking care of said ex because… well, it wasn't pretty. First time try after a huge barbeque might end up in a night of him giggling his way out of it and me taking care of him. The fun part? The next day. We went to visit the Madurodam and while he wasn't sick anymore… he spent most day high. This is when I found out knowing how to hide being stoned is a very important skill to master.
With news of Shakespeare doing weed and some author friends recommending it, I am tempted to try. I will however wait for my next trip to Amsterdam for that!
The Van Gogh Museum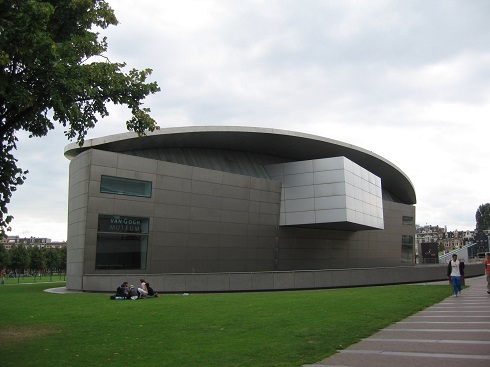 I don't know why this over any other museum I've seen in the Netherlands, to be honest. And I've seen a huge collection of unicorns in Hoorn! But there is something about this strangely designed museum, Van Gogh's paintings and the serenity I felt while visiting it. Totally recommend it! If you're lucky and it's not really busy when you visit, even better!