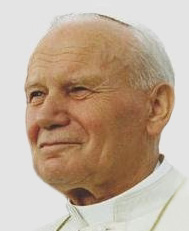 Travelers planning to spend this weekend in Rome will have a hard time finding accommodation. Most Rome hotels are close to fully booked, as travelers wanting to attend the beatification of John Paul II will be taking over Italy's capital city. The beatification of the Polish-born pope who passed away five years ago, will bring 1.1 million people from across the world to Rome for the ceremony scheduled for Sunday, May 1st.
The large wave of religious tourists to Rome has caused hotel prices to go up during this event. According to comparison site Trivago quoted by USA Today, a one-night stay at a Rome hotel this weekend is of about 370 US dollars, higher than the current rates in London, a city also flooded with tourists planning to attend the royal wedding between Price William and Kate Middleton on Friday, April 29th.
The John Paul II beatification encouraged some hotels from the Italian capital city to double their normal rates. Other practices to make a quick buck were to add more beds to the rooms. One hotel actually managed to squeeze in eight beds into their small rooms.
[adsense]
Rome Police tried to make sure the hotels would not rip off tourists and try to boost their profits during this major religious event, therefore they have already closed six hotels and fined hotel managers for tourist rip-off, the total amount reaching 438,000 US dollars.
If you're planning on attending the John Paul II beatification in Rome or need to travel there for different reasons, don't worry about high hotel prices. After a quick search on Booking.com we have discovered you can get a double room in a Rome hotel for about 50 Euros. You just need to know where to book your stay.