Italy is a perfect destination for holidays a dream destination for many people that yearn to know this romantic country. When people think about Italy immediately think about Venice, Florence, Rome but there are many reason to consider also another cities on the Adriatic Coast like Rimini.  Rimini is famous not only for beach resort, restaurant and hotel but it can offers much more. Let's see why.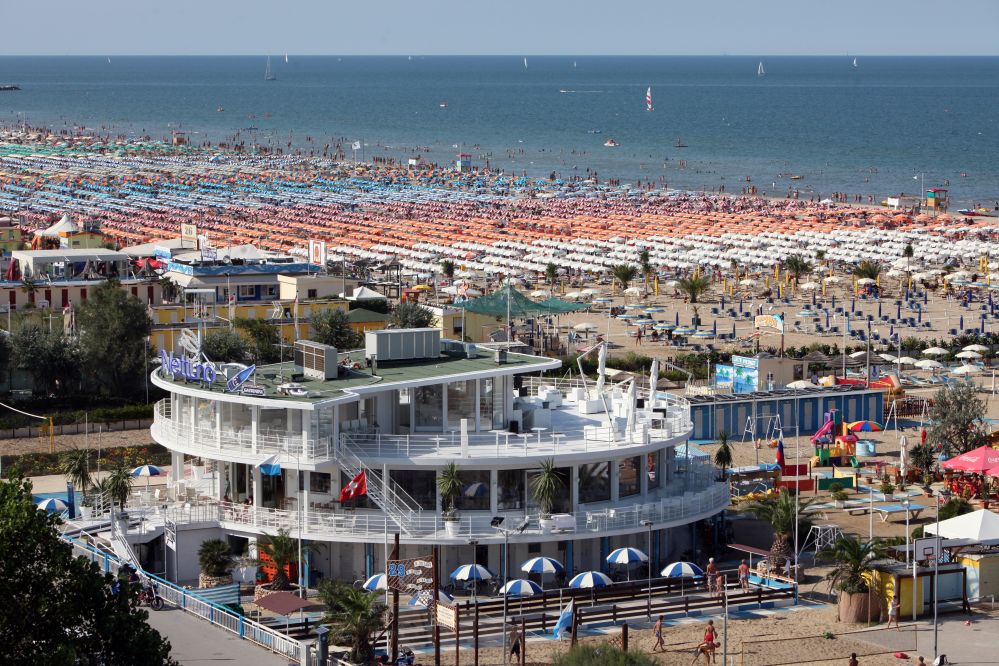 Art, culture and history
Rimini was founded from Romans in the 268 B.C. and the Roman emperors built here many important monuments. The "Arco di Augusto" was dedicated to the imperator Augusto from the Roman senate in the 27 B.C. It is the most ancient roman arch well preserved and looking at it you can appreciate for the structure simple but very majestic and impressive. Another proof of Romans presence is the Anfiteatro Romano built during the II century and that was used by the romans gladiators and today it is still used for important show. Another impressive monument is the bridge Ponte di Tiberio today still strong and used every day, in fact many person and cars pass every day forgetting that this part of the city has 2.000 years of history. The Ponte Tiberio is a bridge that connects the center of the city from the Borgo San Giuliano a small village very unique and full of history, ancient road and houses and full of popular tradition. 
Visiting Rimini
If you are tired and bored to drive your car Rimini is a city easy to visit by bicycle and you will be satisfied because you will see places that you couldn't see by driving. If you love to go around by bicycles you must organize a route in beautiful hills of Rimini in order to admire the scenery and the wonderful view.
Food
Rimini confirms the strong tradition that Italy has with the food. In Rimini you will found many places where you can eat every different type of  homemade "pasta" prepared from women that still follow an ancient tradition. If you come to Rimini you must try the "piadina" a typical bread that you can try with "stracchino" ( an Italian cheese typical of this area), rugola and "prosciutto crudo" (ham).
Beach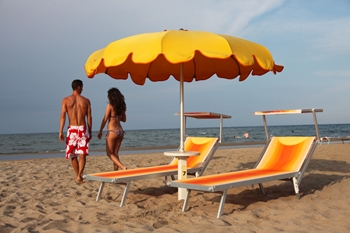 The beach in Rimini is not only a stretch of sand but it is a "world" where you can do many activities. You can practice sports like beach tennis, volleyball and football all day long, and in specific areas for each discipline. If you stay all the day in the beach resort you must eat and try the menu prepared with a typical food and fresh fish. If you have a child you will found an area for you little ones where they can play all the day in a very safe area.
I must say I really loved my last visit to Rimini and the Riviera Romagnola located on the north-east cost of Italy, and I want to thanks www.riminibeach.it for their support.