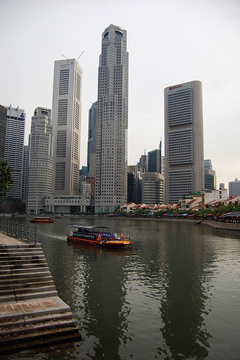 The rising number of tourists that arrive in Singapore and the growing number of available jobs on the market have made consumer spending also rise. Not counting auto purchases, the rise of retail shopping was of about 16% after a 8.9% increase in December, this indicating a total retail sales raise of 2.9 %.
Last year in Singapore, wages were boosted and asset price was raised, leading to a subsequent increase of the purchasing power of the 5 million people living on the island. Lee Hsien Loong, prime minister of Singapore has pledged to ensure that poor families will not be left out of the growth and to insure that, the salaries for the lower income classes will also be increased.
"We believe the labor market will remain fairly tight in 2011," Alvin Liew, a Singapore-based economist at Standard Chartered Plc, said before the report. "With income levels remaining fairly robust in Asia, this will continue to fuel travel demand."
The last year's 14.5% growth in economy has led to everincreasing spending at shopping malls especially those managed by CapitaLand Ltd. (CAPL), Southeast Asia's biggest developer.
2010's last 3 months marked the addition of almost 34,000 jobs, which round the total number of added jobs last years to 115,900.
There was however a slight drop in the retail sales in January of only 2.9% but it can be fully explained by seasonal factors.
Pollution and congestion are controlled in Singapore through selling of limited permits for each automobile category. This may distort sales figures as motorised vehicles are perhaps the biggest component of the retail index, making about 25% of the selling gauge.