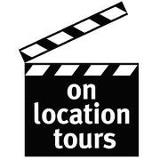 Do you love movies? Are you a walking encyclopedia when it comes to TV series? If you're like me, always searching for the next movie to catch your eye or a new TV series to make you agonize over how slow the week goes by (or how cruel the summer break is!), then you will love this giveaway! Our friends from On Location Tours are offering two tickets to a movie and/or TV themed tour of your choice in either New York or Boston.
From CSI: New York, to Friends and Gossip Girl or Sex and the City, every corner of New York City will remind you of one of the movies and series you came to love. Same goes for Boston, if you remember the dancing baby in Ally McBeal, if you fancy The Departed, want to experience the real Cheers bar or are a die hard fan of Good Will Hunting. 
In short, movie buffs in or traveling to Boston or New York soon absolutely need to try out these tours. I for one would just love this New York tour, because I've seen Friends like five times, I love How I Met Your Mother, not to mention the dark and twisted New York spin off of CSI is my absolute favorite. Plus…. there is no movie or series mentioned here that I don't know of! That adds to my geek aura, I know, but that's how it is!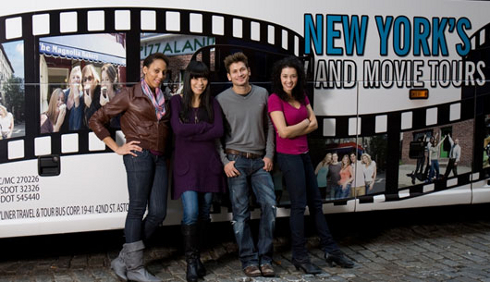 So, what do you need to do to win the two tickets to a themed tour of your choice? It's quite simple. You have to leave a comment at the end of this post and share your movie and TV series passion with us. While you're at it, let us know which tour you'd like to go on. Post your comments by Saturday, June 1st, 2013 (midnight) and we will announce the winner the next day – Sunday, June 2nd, 2013. Only one comment per participant will be considered when we draw the lucky winner.
Good luck everyone! And while you browse the tours (and probably get inspired on what to watch next…), check out this useful page on the On Location Tour website that keeps you update with the movies currently filmed in the two cities.