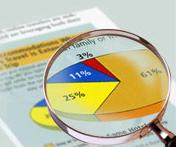 Northstar Travel Media, publisher of travel industry magazines and trade events organizer, has recently acquired travel technology research and travel conference player PhoCusWright. Northstar has earlier announced the acquisition on their website, which they described as "a move designed to create a global travel research, media and events powerhouse".
The sum paid for PhoCusWright, best known for its research and global conferences for travel industry leaders, remains unknown. Philip Wolf, the founder of PhoCusWright, will remain company chairman of what is now a wholly owned subsidiary of Northstar.
"The addition of PhoCusWright provides Northstar with leadership in the fastest-growing segment of travel, tourism and hospitality: the convergence of digital technology and the travel industry," said Northstar chairman and chief executive Tom Kemp.
Northstar Travel Media provides news, information and data for the travel, meetings and hospitality industries and is also the publisher of popular industry magazines, such as Travel Weekly, TravelAge West, Meetings & Conventions, Successful Meetings, Meeting News, Business Travel News, or Procurement.travel.