Majorca teems with a unique ambiance, and the characteristic taste of the Catalans. Here are seven of its most unique and exciting attractions!
Photo source
1. Palma De Mallorca – The Historic Centre
Palma De Mallorca is teeming with wonderful sights and sounds to explore. With its huge Spanish castles and Mediterranean architecture, there's quite a bit to see. Its Historic Centre houses the beautiful Catedral de Mallorca and its museum, the old Banys Àrabs or Arab Baths, and the Museo de Arte Español Contemporáneo which houses the art of many famous Spanish artists.
Photo source
2. Serra De Tramuntana – The Mountain Chain of Majorca
A beautiful stretch of mountains in the North-West of Majorca, this is the place to take long drives. These long, winding roads are encircled by limestone rocks, pine trees, and abandoned fincas; old Spanish farms. This place shows the more rugged side of the Mediterranean, with its seaside cliffs. Some of the best places to visit along this chain are car access only, so visitors should take the scenic route through this region.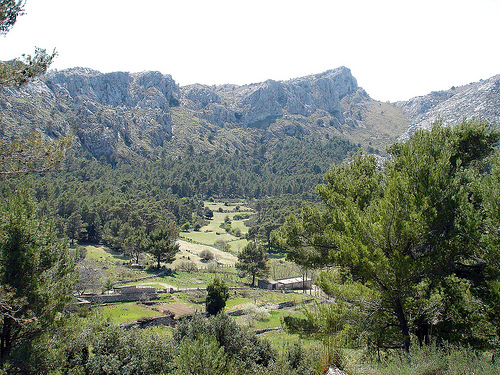 Photo source
3. Soller – The Valley of Majorca
Soller sits cozily in the valley of Serra de Tramuntana, a quaint agricultural town with lush green groves, a characteristic architecture, and a wonderful town square. It is perfect for experienced mountain bikers and hikers, as well as casual strollers. The more tourist oriented Port de Soller is only 4km away from this comfortable wonder, with mountainside beaches and more facilities to visit.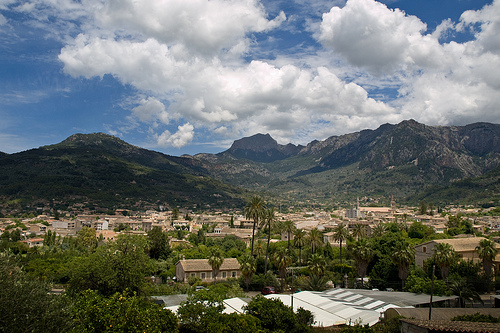 Photo source
[adsense]
4. Playa de Palma – The Beachfront
The characteristic and possibly the most frequented area of Majorca, this unforgettable beach area is the destination point of many tourists and hotels and that can present a traveler with a bed close to the beach. The younger crowd will have no problem finding company at this truly awesome party spot, as the swarm of 18-30 somethings here have every intention of partying the Majorcan way: until the sun comes up!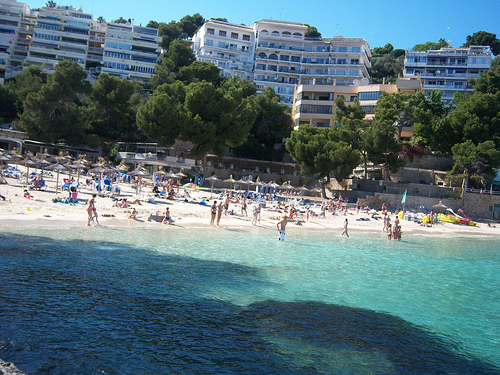 Photo source
5. Calvià  – The Party Destination
Calvià is a municipality which houses a lot of the areas and resorts appealing to tourists. For this reason, they have a lot of the larger nightclubs and bars, as well as a wide array of shopping options, hotels, and hostels. Here is where you can book anything from para-sailing to water-skiing, and then come back to go clubbing all night!
Photo source
6. Pollenca – The Countryside
Pollenca has a beautiful countryside feel about it, a wonderful town with a great market on Sundays. There are old churches to visit, and the natural environments around are perfect for hiking and other adventure sports. Grab some lunch at the town square on market day, sit back, and take a break from the tourist flow of things!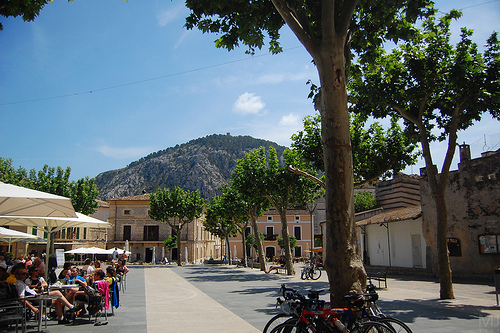 Photo source
7. S'Albufera Natural Park – The Wildlife
For the fans of wildlife and the wilderness, this natural park houses a lot of the birds, fish, and other animals this Mediterranean island has to offer! It's free and easy to get to from the city of Alcudia.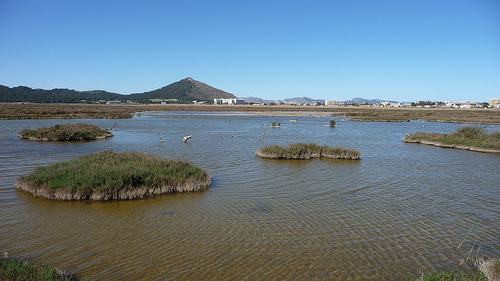 Photo source
About the author
Sarah Parker loves travelling and is a writer for CheapHolidaysAbroad.org, a holiday search engine helping you find cheap holidays to Majorca, or if you prefer something quieter you may prefer Menorca holidays on a more tranquil, neighbouring island.