Home to Tinsel Town's finest, and the famous Hollywood sign, Los Angeles, California, glitters brightly on the tourist map as a buzzing hub of things to see and do. Even if you are only here for a short time, make the most of it by enjoying some of the best that the City of Angels has to offer.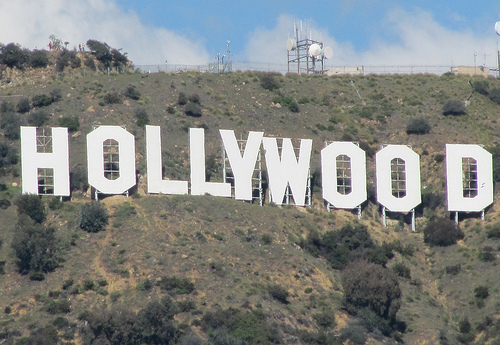 Food — First and Foremost
Walking around L.A. can build up quite an appetite, and the best way to satisfy your hunger is at some of the most legendary eateries around, like Roscoe's and Pink's. Roscoe's House of Chicken and Waffles is an L.A. celebrity in its own right, serving up southern Soul Food faves like fluffy biscuits, stewed greens, buttery grits, sweet potato pie and their famous fried chicken and gravy atop a crispy, buttermilk waffle. Don't knock it till you try it, and once you do, you'll be back.
Pink's has been a landmark on the L.A. dining scene since it opened 72 years ago. The most prestigious hot dog stand in the nation, Pink's has its own parking attendant and it is common for limousines to pull up for some of their famous nine-inch chili dogs. Everyone from average Joes to Hollywood stars and foreign dignitaries have made this place a requirement during their visits, and so should you. With menu items like the "Martha Stewart", the "Lord of the 'Rings'" and "America the Beautiful", how could you not be tempted?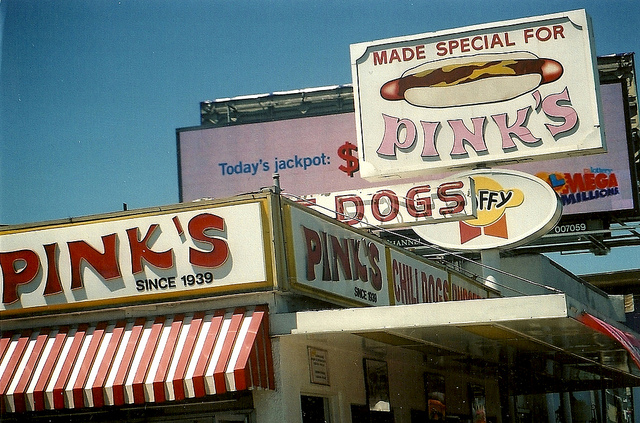 Sights and Sightings
Some tourists may view photographing the Hollywood sign or trying to fill famous footprints on the Hollywood Walk of Fame as silly, but these are timeless icons. It is difficult to say you have been to L.A. without at least getting a couple of these classic photo ops. For an added treat, check with the L.A. Chamber of Commerce to see if you can catch a live ceremony as a real star makes their mark (literally) on the famous sidewalk.
If you are in the mood for some Chinese – theatre, that is – head to Grauman's Chinese Theatre and marvel in the famous forecourt where thousands of celebrities have passed. Pose for a cheeky photo on the nearby Walk of Fame with actors dressed up as some of your favorite movie stars, like Marilyn Monroe and Superman.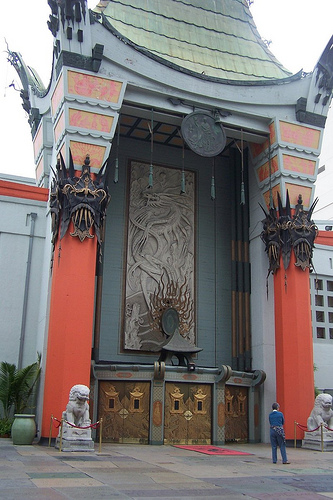 Shopping, Shopping and More Shopping
The cobblestone lane of Two Rodeo is the pinnacle of shopping on the famous (and pricey) Rodeo Drive. Lined with designer shops and peaceful cafes, it is also a great place to people-watch after a long day of hitting the boutique sales. However, if you want to be truly spoiled for choice, head to the downtown Los Angeles jewelry district for over 3,000 wholesale jewelers offering the hottest trends in gold, silver, gemstones and diamonds.
[adsense]
In this glamorous City of Angels, there are countless things to do and see, making the options seem almost completely overwhelming. The most important thing to remember when visiting L.A., or any vacation destination, is to choose activities that suit you and your travel group best. By following your heart instead of just a run-of-the-mill tourist map, you will end up with a one-of-a-kind holiday that might just become one of your most memorable trips ever.
About the author
Karla M. Somers is an avid traveler and writer. She contributes articles to Icing on the Ring, a top-rated downtown Los Angeles jewelry district store since 1969. Icing on the Ring is family owned and operated and offers unique, custom-designed bridal and anniversary jewelry, as well as diamonds and other precious gemstone necklaces, rings, earrings and bracelets, all at affordable prices.