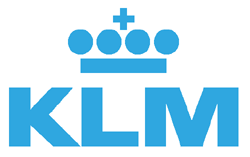 When it comes to tourism, there's nothing more appealing than a trip to space to those looking for a fresh new thrill. As the reality of space tourism seems to get closer, KLM is now organizing a competition aimed at putting one lucky winner on the first ever commercial flight to space.  To get to win, you need to correctly answer just one question, and then get to board a suborbital flight that will take you off-world (Stargate fans such as myself are kindly invited to drool or get a nosebleed at this point)
The competition has been launched worldwide and to enter, you have to visit a dedicated website: space.klm.com. The competition is part of a string of events aimed at raising interest and reaching potential passengers for commercial space flights currently being planned by both KLM and Virgin Galactic.
KLM's competition will award a spot on a Space Expedition Corporation (SXC) Lynx spaceship, which can accommodate one passenger and one astronaut, launching from Curacao in the Dutch Caribbean. This will supposedly be the first commercial flight to space, departing on January 1, 2014 and lasting approximately an hour. If you don't win, you can always pay the normal price of $95,000 per ticket.Â
The single question in KLM's competition invites contestants to guess the height at which a high altitude balloon, to be released above the Nevada desert by KLM on April 22, will pop and fall back to Earth. To ensure accuracy in this contest, the balloon will be equipped with cameras and a GPS monitor. The most accurate  winning a flight for two to Curacao, a stay in a luxury hotel in Curacao, as well as a place on the space flight.
More than a year ago, Tripalertz also organized a competition awarding a spot on a Lynx spaceship, so KLM is clearly not the first to try and hype up space tourism. Let's wish competitors the best!