Guest post by Mona Gonzales
They say that once you have been to Jamaica you won't feel like leaving, ever. A Jamaican vacation has something for everyone. For those of us who are tired of staring at the brick wall next door, Jamaica offers the most stunning sunset and sunrise views just for your pleasure. If you are itching to get off that ergonomic office chair and stretch your legs, there are miles and miles of biking and hiking trails; river rafting and canoeing all over Jamaica. For families with kids, parents are most likely to be dragging them back home than worrying if the kids are going to be bored.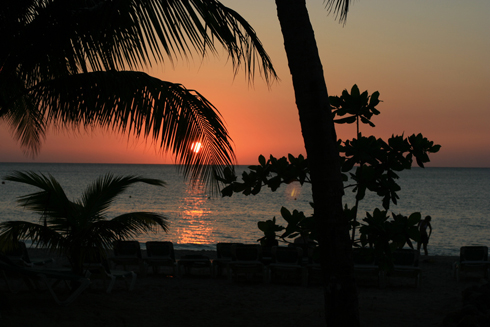 Photo credit JohnRiv
Getting to Jamaica is quite easy. Taking a flight is the best option. Once in Jamaica, you can arrange for a self-drive car. But we might as well warn you that driving in Jamaica is not for the faint hearted. The roads are narrow, winding and the local traffic can be a little wild. There are plenty of taxis around otherwise and you are bound to find a colorful, interesting cabby who will tell you tales that you would never believe.
If you love to "leg" it as they say, then the local buses are a treat in themselves. Be prepared to be pounced on by "loaders" who will be shouting the destination names and bullying and cajoling passengers into their bus. Expect the buses to be crowded with music playing. To get off, simply shout "bus stop" when your destination comes.
Whether for a short visit or long, don't miss the best things Jamaica has to offer. Montego Bay is the unofficial tourist hub of Jamaica, with most major airlines flying into this city. MoBay, as it is nicknamed, has the best of both worlds – a picture perfect bay with mountains rising in the background. It offers the best shopping and dining experience as well as river rafting and canoeing adventures.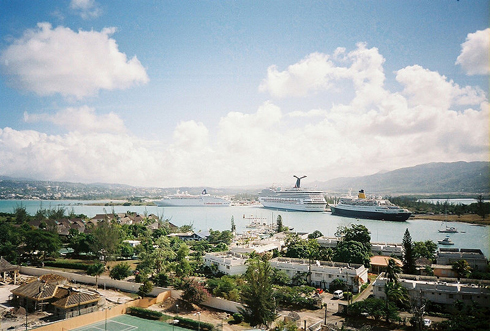 Photo credit Heather
Some of MoBay's top tourist attractions include the Rose Hall Great House – the restored home of the infamous "White Witch" of Jamaica, Annie Palmer. She is reputed to have killed several of her unlucky husbands and tortured her slaves before she herself was murdered. Of course, there are several "sightings" of the ghost in the house.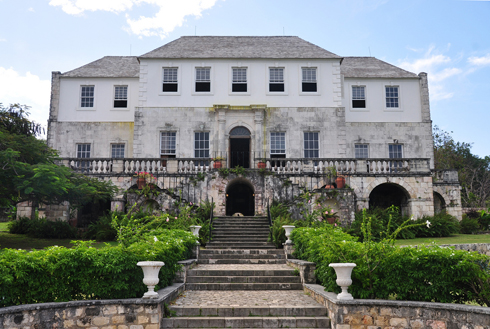 Photo credit Loren Sztajer
From the creepy to history, the Greenwood Great House is one of the finest examples of former plantation homes. Don't forget the Discovery Bay, where Columbus landed in 1494, complete with the open-air museum Columbus Park.
For those who prefer less hustle bustle, there is Ocho Rios. With a beautiful bay sheltered by lush green mountains and surrounded by reefs, this is the cruise capital of Jamaica. Expect plenty of natural beauty and water sports here. Don't miss the Dunns River Falls, a 600-foot waterfall that drops down to the beach.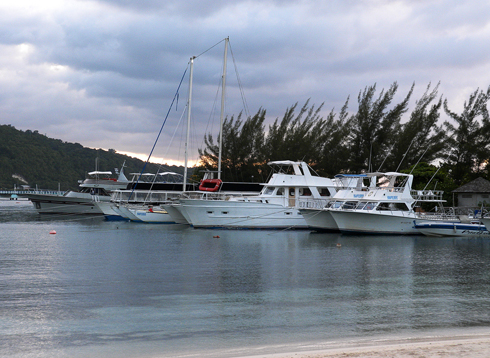 Photo credit black.stilettos
There is so much to see and do around Jamaica that we can go on and on. But if you would prefer to just hang up your shoes and relax, find a place like Negril, fondly nicknamed the 'Capital of Casual'. Here you can find a beach resort and be privy to the most stunning sunsets and sunrises from your front porch for the duration of your stay.
What else is there to tell about Jamaica? All that is left is for you to do is say "Yeah Mon!" and jump into the next flight to Jamaica. Don't forget to pack your beach gear and leave your blackberry behind. The "Land of Wood and Water" is calling.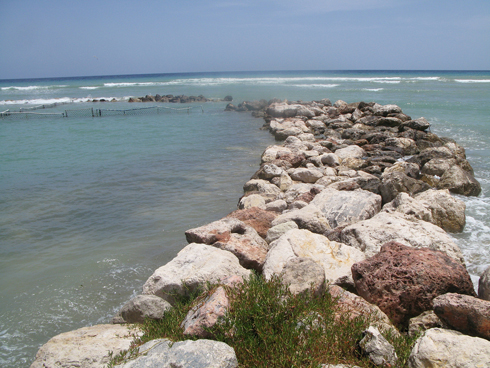 Photo credit Steve DeNiro