As the Australian tourism industry, highly dependent on backpacking season and travelers with a fixed budget, struggles with the strong Australian dollar, there might be a solution to save it. The Tourism and Transport Forum chief executive John Lee believes the booming cruising market, along with business travel and major events organized in Australia can save and then boost Australian tourism. But in order for this solution to work, the Australian government needs to improve the country's infrastructure.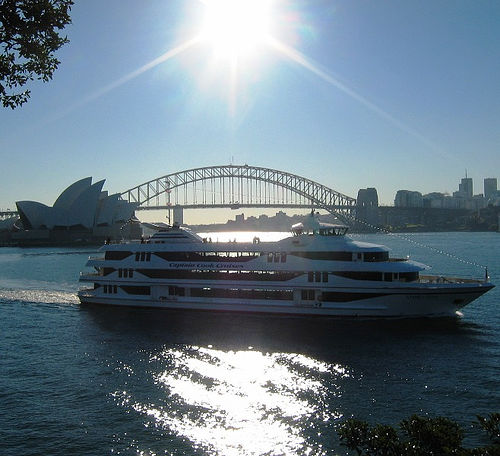 Photo source
While Australia is an extremely popular cruise destination, leading in Cruise Critic's top destinations by boat for 2011, several industry experts showed concerned that many of the newer and significantly larger cruise ships cannot fit under the Sydney Harbour Bridge.
Shadow treasurer Joe Hockey sees a different solution for the Australian tourism industry:
"Australia is in a great position to attract events because our buying power is so much stronger than it was a year ago. Go out and grab those shows – bring them to Australia.People will travel for events," he stated.
Tourism Queensland CEO Anthony Hayes seems to agree with him, claiming the Sunshine State should follow Melbourne's example and try to attract events such as the Gold Coast Marathon and Noosa Food and Wine Festival, both big attractions for tourists.
[adsense]
Australian city hotels have a pretty high occupancy rate at the moment, of nearly 82%, most of it generated by business travelers.
The Australian dollar has recently reached the highest value since 1983, but it is not the only cause for the struggle the tourism industry is in. Floods and cyclones have taken their toll on the country this year. Moreover, high taxes, poor regulations and low skills, which convinced several potential investors to choose other locations to build new hotels.