For some reason, the first thing that comes to mind when I think of Cancun, Mexico, is spring break. I have this idea of wild parties, fun in the sun, and water sports. Which all come in great supply in this particular travel destination. But there's more to Cancun than that! While it might be perfect for party animals and those who just love to lay in the sun sipping fruity cocktails, it's equaly enticing for those with an interest in Mayan history and culture, adventures, a calmer, secluded getaway, or a purely sporty vacation.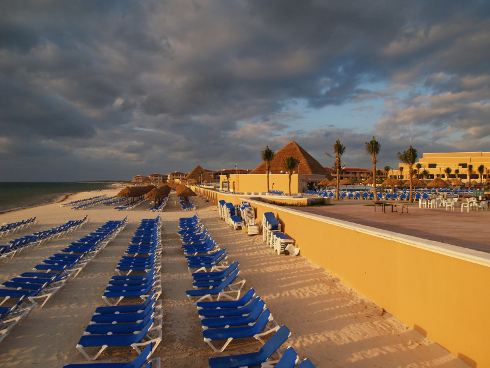 Here are a few ideas of what you can see and experience in Cancun to help you when booking holidays to Cancun in 2014.
Retracing the steps of the Mayans
Mayan pyramids, cities, and customs are always fascinating. The Mayan city of Chichen Itza and the archaeological park around it are a great place to start a trip taking you back to ancient times. Apart from this UNESCO World Heritage site, the abandoned city of Tulum might also spike your interest. It's one of the few Mayan cities still inhabited by the time the Spanish arrived in the region.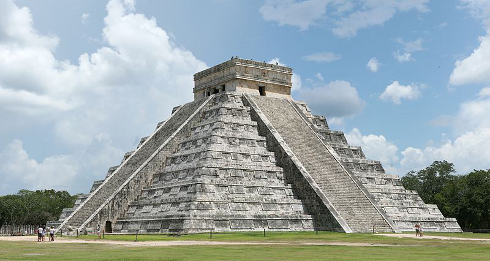 Get away from the wild party
If non-stop partying is not your treat, finding a quiet and wild spot to explore and relax might be a better idea. Isla Mujeres, a nearby island known for it's laid back, quiet atmosphere is a great choice. If you think you might get bored, Hacienda Mundaca is the place to visit – rumor has it it's haunted.
If you want less crowded, but right in Cancun, try Playa Delfines, a large beach that's perfect for romantic walks or just getting away from the noise. Playa Tortugas might also be a great idea, especially if you want to hang out where the locals do.
An interactive meet-and-greet with sea creatures
We'd all like to experience the marine wildlife but we're not all keen on diving and snorkeling. The Interactive Aquarium in La Isla Shopping Village is the answer for you. It's also perfect if you're traveling with kids and you end up needing to keep them entertained during a rainy day. I'd love to see it, but given the choice, I'd still go for snorkeling, diving, and swimming with the dolphins.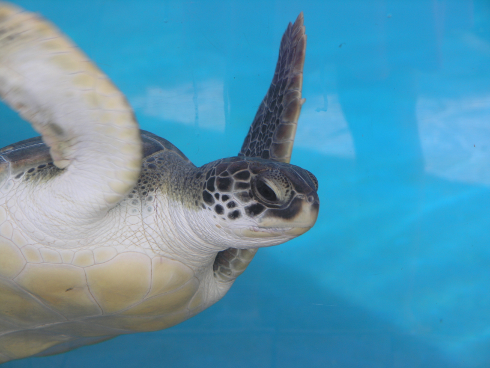 A little adrenaline rush
When it comes to adventure, Cancun really doesn't fall short. Zip-lining, repelling into cenotes, Skycycle rides, or taking a trip to the Xplor adventure park, these are only a few ideas to get you started. Add mountain biking, drives through the jungle, and any water sport you can think of, and you have a pretty active vacation on your hands.
If you want a social, party time, kind of trip, Cancun also happens to be perfect for that. Explore the restaurants, go shopping, or dance your nights away. After that, you can always relax at a spa.