This post was initially published on Hipmunk's Tailwind blog on October 6th.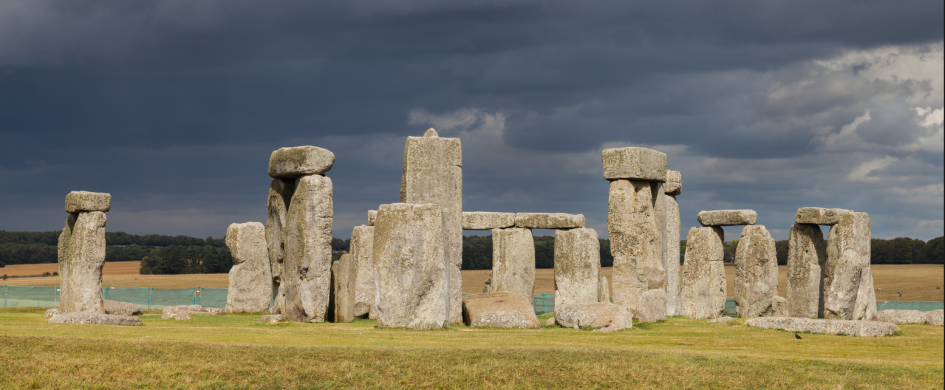 Located in Wittshire, England, Stonehenge is one of the world's most iconic man-made landmarks. Tourists flock to the raised stones to ponder their origins and meaning. Are these the marks of an alien burial site? Were ancient sacrificial rituals conducted here? How were these stones raised before the advent of modern technology? Stonehenge baffles tourists (and historians) to this day as it sits isolated in the middle of the English countryside.
Recently, a group of archaeologists from the Stonehenge Hidden Landscapes Project uncovered the extensive remains of a 90-stone structure less than two miles from Stonehenge. Using remote sensing technologies, the archaeologists were able to detect the presence of the massive stone monument, which is currently buried under a bank of grass. Though the archaeologists aren't entirely sure when the monument was built, they are able to place its construction as contemporary to Stonehenge itself, some time between 2,000 and 3,000 BC.
This new discovery means Stonehenge is not isolated and may in fact be relatively small in comparison to its newfound neighbor. Scientists and archaeologists alike are scrambling to figure out the significance of the new monument and where it figures into the history of the area.
Luckily for them, the new monument is surprisingly well-preserved, and excavation of the stones could lead to specimens more easily researchable than Stonehenge. If full excavation occurs, the monument would form a half moon that dwarfs its sister site. Preemptive hypotheses suggest the new stones might've been used for ancient calendar purposes, as a sacred space for religious acts, or as the wall of an arena.
In a statement released to the press by the Stonehenge Hidden Landscapes Project, Paul Garwood, Senior Lecturer in Archaeology at the University of Birmingham, reflected on the project's game-changing discovery, "The extraordinary scale, detail and novelty of the evidence produced by the Stonehenge Hidden Landscapes Project is changing fundamentally our understanding of Stonehenge and the world around it. Everything written previously about the Stonehenge landscape and the ancient monuments within it will need to be re-written."
Regardless of what scientists uncover, this story will be an important one to watch unfold. And in the near future, the discovery might also be a can't-miss addition to the English travel itinerary.