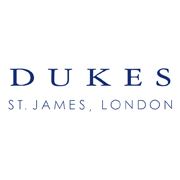 Dukes London targets women from the Gulf region who want to have a culturally acceptable stay in this city. Celebrating the renovation of the hotel, Dukes London invites leisure and business women travelers to choose the luxury suites created especially for them. These new hotel suites will be presented officially at the Arabian Travel Market.
"Arabian Travel Market is the perfect platform at which to introduce our restyled suites to an international audience, and we are specifically targeting female leisure and business travellers from the Gulf region as we look to build on the success of our existing women-only floor concept, which was launched last year," said Debrah Dhugga, general manager, Dukes.
Women choosing these dedicated suites will discover rooms in pastel tones complemented by comfortable furnishings and even a personalized welcome card from the female general manager. Guests will discover that the room attendant, room service and housekeeping requirements are all provided by women.
"The jewel in our crown is the Penthouse, with its panoramic fifth-floor views out over Green Park and exclusive display of Thomas Goode & Co. limited edition porcelain-ware collections from the likes of Paul Smith, Vivienne Westwood and star of the art world, Tracey Emin," added Dhugga.
Various facilities such as large writing desks, flat screen TVs, Nespresso coffee machines, marble bathroom, complimentary Wi-Fi, Playstation and X Box games machines are available for the hotel guests.
Women will most likely appreciate the handmade chocolate provided by Dukes London, a three-time winner of the World Travel Awards, and will have the surprise of finding women magazines in their rooms.
I admit I like to be able to enjoy a comfortable room while traveling, and such hotels and suites could be a really inspired option for women traveling alone.