Barbados is the very definition of a fun-in-the-sun holiday. Exotic location, clear blue water to cool you off, sandy beaches, great food, and parties to keep you up all night. There is absolutely no shortage of fun when it comes to this beach holiday destination. Speaking of beaches, there are plenty to choose from, depending on what you're looking for. Here's a selection of five Barbados beaches that you just have to visit!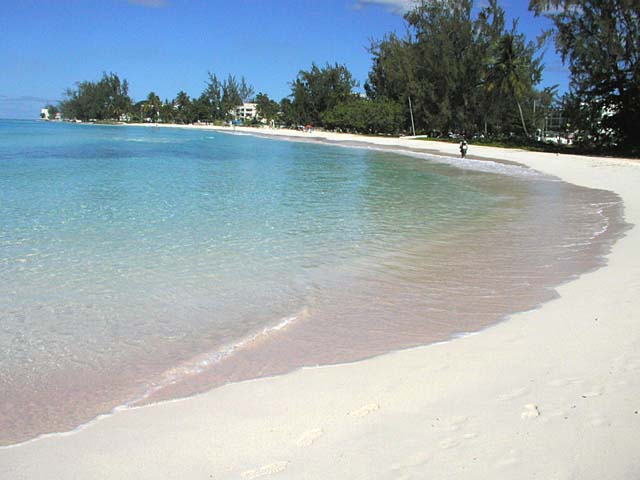 Crane Beach
This is one family friendly beach, being one of the top choices for a family picnic. Located on the South East coast of Barbados, in the parish of St. Philip, Crane Beach overlooks the Atlantic Ocean. Crane beach is a great choice for swimming or wading in the shore, but it is also a popular destination for body surfers and boogie boarders. The waves are not how ever something to take lightly, and they can be a bit dangerous for unsupervised small children. 
Miami Beach
just minutes away from Oistins on the South coast of the island, Miami beach is a perfect spot for sunbathing. You can rent beach chairs, large umbrellas, and boogie boards, while enjoying snacks and drinks sold by the locals, fish cakes and Flying Fish sandwiches being the main culinary attraction. For those seeking a thrill rather than quiet lounging on the beach, Miami beach is very close to Freights Bay and South Point, which are popular surf spots.
Accra Beach
One of the most popular beaches on the South Coast, Accra has a small bay created by a man-made groyne, which make it safe for small children playing around in search for small fish between the rocks. Accra stretches till the South coast boardwalk, perfect to swim or spend some cash in the shops, restaurants and bars behind the beach, on Coconut Walk and all along the South coast.
Turtle Beach
Located at the end of St. Lawrence Gap, Turtle Beach Barbados is not known for its calm waters, but it's still perfectly safe for swimming It is however, better suited boogie boarding and windsurfing. It is also a favorite nesting spot for turtles, and if you want to see a nesting turtle or baby hatchlings, try to stick around till the late evening or come by at night. Hotels in Barbados usually adjust their lights to not confuse the baby turtles. 
Silver Rock Beach
Located on the South coast of Barbados, Silver Rock Beach is the it place for kitesurfers and windsurfers. It is also perfect for sunbathing, snorkeling or other water sports. Most hotels in the area also welcome guests to just come by and spend the day at the pool, all for a fee.