Travelling alone for the first time in your life can be an exciting and fulfilling experience and best of all; it means you can do whatever you like! But travelling solo also means knowing how to travel smart and stay safe.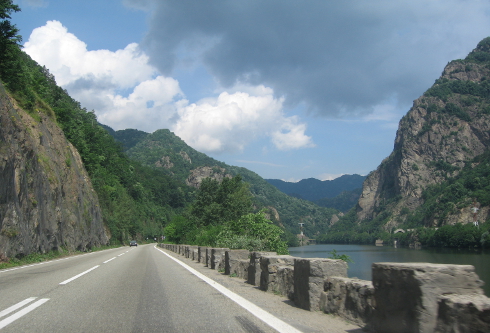 1. Packing Light 
You won't have anyone to help you with your luggage when you travel alone, so make sure you only take what you need. Packing light will make your journey considerably easier, particularly if you will be moving around a lot from place to place. 
2. Booking Accommodation 
Accommodation can get expensive when travelling on your own, especially if you're on a budget. Keep an eye out for deals or book through hostels and other agencies that give you the option of sharing a room with another solo traveller (ask if you can share with someone around your own age). This can be a great way to save money and meet like-minded travellers!
Options like airbnb or couchsurfing are all great ways to meet people – but make sure to read reviews carefully and learn from the advice of other travellers!
Where possible, book your accommodation in popular/high-traffic areas so that during your stay, you won't have to risk walking back to a remote area at night.
3. Always travel with the right cover 
Anything can go wrong on a holiday. The last thing you need when travelling, especially alone is to fall sick or injure yourself but have no one there to help you. This is where travel insurance is required. You want to find a company that covers the destinations you are travelling too, the activities that you plan on doing and most of all a company that offers 24hr emergency assistance! Research and compare travel insurance companies to make sure you find one that suits your specific travel plans.
4. Organising Activities 
There is much exploring to be had while travelling on your own, but taking advantage of organised tours, activities and classes (e.g. a tour of the Vatican or a surfing class) can be an ideal way to learn, discover and meet new people. You could also look at joining the local Meetup www.meetup.com groups meet new people or other travel buddy networks online where activities are always organized in groups.
If you will be going it alone through remote areas, opting for a tour or at least a tour guide will be considerably safer and in some regions, it may even be necessary. Remember safety in numbers.
5. Avoiding Boredom
Travelling is very seldom boring, but those long flights and journeys mean you'll need to keep yourself entertained! Make sure you pack things to keep you busy, such as books, music players, tablets or other games (like a deck of cards). Be wary of taking too many valuables, however.  
6. Knowing Your Destinations  
Safety is one of the biggest concerns when travelling alone, but knowing your destinations can help you avoid any unpleasant encounters. Research your destinations and make sure you are aware of common crimes in the area (pickpocketing, scams), as well as any dangerous spots you should avoid. Sites like Lonely Planet and Trip Advisor are always helpful.
Before you travel, make sure you are also aware of any safety warnings or concerns issued by your countries government for each of your destinations (if in Australia check www.smartraveller.gov.au). If you still choose to travel against official advice, be aware that it can often void your travel insurance cover and at times the government is not obligated to assist you. This is not an outcome that you need – so start that research. 
7. Getting to Your Hotel 
Timing your flights and other journeys so that you arrive during the day means you can avoid trying to navigate your way around an unknown place at night.
It's also a good idea to find out how much it will cost you to take a taxi from the airport to your hotel; that way, you'll be able to gauge whether you are being "ripped off" or scammed by drivers.
8. Getting Around Each Day 
Finding your way around a city or place by yourself is one of the most rewarding things about travelling alone. However, make sure you take the important things with you every time you leave your hotel – room key, hotel address/phone number in case you get lost, mobile phone, important documents, valuables, cash/cards and other essentials. If something does happen to your luggage, at least you'll have what you immediately need.
To be on the safe side, don't flash your valuables (money, jewellery) around and try to avoid behaving or looking like a tourist, as this can make you an easy target for petty criminals.
9. Making Your Travel Plans Known 
Sharing your travel plans with people you trust back home is also essential when travelling alone, particularly if an emergency occurs overseas or if those at home need to get in touch with you. You should:
Register your travel plans on the Smart Traveller website.
Tell someone you trust (e.g. a family member) where you are going and give them a copy of your itinerary and important documents.

 
10. Have FUN!!