Tag: cityscape
11 January 2016 | Views: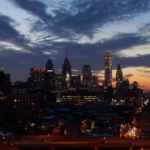 There's never a wrong time to visit New York City. Winter, spring, summer, autumn, the ...
citeste mai mult
23 August 2015 | Views: This post was posted by TheHipmunk on Hipmunk's Tailwind blog on August 20.  From the face of Big Ben ...
citeste mai mult
17 September 2013 | Views: I love strolling through the pedestrian Old City of Sibiu. Terraces, shops, restaurants, and enough ...
citeste mai mult