An abandoned 200-acre area just on the outskirts of Detroit, made up of old buildings that used to house stores, factories and Motor City inhabitants might become the new playground for zombie adventure loving tourists. Entrepreneur Mark Siwak is putting a lot of effort into raising funds to turn it into an amusement park with a twist – a place that gives visitors the opportunity to explore zombie Apocalypse scenarios. Just imagine playing tag with an army of frightening zombies and testing out survival strategies!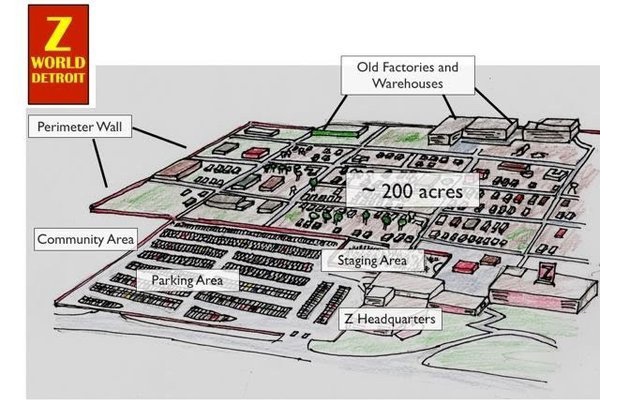 According to the zombie-themed park plans, visitors will be literally "chased by a growing zombie horde."  All it takes to either kill the zombies or be defeated and become one is to have a white patched removed by the other players. The big winner of the game would be the person, visitor or zombie, that collects the most patches. 
Siwak aims to raise 145,000 US dollars to be able to open the amusement park, which he hopes might "inject some life into a forgotten neighborhood." He still has quite a way to go, as up to know he has raised a little over 6,000 US dollars in donations.
[adsense]
The entrepreneur hopes the amusement park might be open next summer, making it the second zombie-themed tourist attraction after the Zombie Apocalypse paintball park expected to be open at the end of September on what used to be an abandoned truck stop in Goergia.
Judging by the recent cannibalism incidents in the USA and the worldwide interest in zombie apocalypse scenarios (supported by TV series such as The Walking Dead), if the park becomes reality, it might be quite a hit for Detroit tourism.
What do you think, would you go visit such an amusement park?