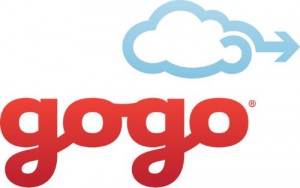 Travelers love being connected to the Internet. Business or leisure, they still need to stay in touch with online friends or contacts and social communities are becoming a great part of the travel experience. Sharing experiences, researching travel destinations and popular attractions, finding a good place to eat or a hotel to stay in, it all is carried out mostly online. As a consequence, the Wi-Fi offerings of airlines are becoming a more important factor in the selection process travelers go through when deciding who to fly with.
A recent survey carried by Gogo, a provider of Wi-Fi services to passengers of several airlines offering both US based and international flights, shows that one in five users of this in-flight service said they switched from their preferred airline for a flight provided by a different one that offered Internet connectivity. In-flight Internet seems to be quite addictive, as 50% of business travelers and 40% of leisure tourists surveyed by Gogo that had a taste of this service would not fly without it anymore.
"We're definitely finding that more and more travelers are booking air travel based on Wi-Fi availability," said Ash ElDifrawi, Gogo's chief marketing officer. Â "This is especially true for business travelers. Â We frequently hear stories from business travelers who made their travel decision based on the availability of Gogo on their flights – regardless of loyalty or rewards programs."
Business travelers are, es expected, the biggest fans of the in-flight Internet service, two thirds considering it either extremely important or very important. But generally speaking, Internet in planes is mostly used to read the news and check the weather, look at maps and get directions, research restaurants and touristic activities at the destination, shop, do other types or research or for online banking.
[adsense]
While Internet availability is a big factor in airline choice, it also determines in-flight satisfaction. Eight in 10 Gogo users said that their travel experience was more satisfying because of the service.
The survey was conducted by Gogo and Murphy Research and interviewed over 7000 Gogo users and travelers who haven't used the service yet. Gogo is available on all US flights of AirTran Airways, Delta Air Lines, and Virgin America flights and on select Air Canada, Alaska Airlines, American Airlines, United Airlines, and US Airways flights.
What do you think? Would wi-fi make you change your preferred airline?