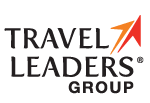 Americans in their vast majority don't want pocket knives to be brought inside airplane cabins, a new survey by the Travel Leaders Group. 73% of respondents felt their flight would be better off without such items allowed, another 80% considering fellow passengers should not be allowed to make phone calls from their cells during their journey on board air crafts.
"The results are very clear. Most Americans would prefer the status quo with regard to cell phone use inflight. Because so many planes are flying at near capacity and many passengers already feel a lack of personal space within the airplane cabin, it's understandable that they want to continue to have some amount of peace and quiet whether they are on a short commuter flight or a flight that lasts several hours," stated Travel Leaders Group CEO Barry Liben .

"Hopefully officials who are studying the idea listen to what the public has to say.  The same is true for pocket knives in carry-on baggage. This is a real hot-button issue. The TSA's rationale is that they are aligning their policy to match international rules. International air carriers have different rules for the allowable size and weight of carry-on bags — we don't follow those guidelines.  The rationale doesn't make sense when so many consumers and flight crew members are opposed to the idea."
Although US respondents indicated they are against pocket knives, the Transportation Security Administration (TSA) sees things differently. Starting this week, pocket knives with blades less than 2.36 inches, toy bats, two golf clubs, and ski poles will be allowed as part of the carry-on luggage during flights.
While the close to 1800 respondents seem to think the TSA does not need to include the new items on its OK list, they do think other rules could be eliminated. The top mentions were  "removing of shoes" (27.9%), "limits on liquids in carry-on baggage" (24.1%), which Americans believe the authority should stop enforcing.