WhichAirline.com is a travel site focusing on information, searches and comparisons for flights, tickets, airlines and airports from across the world. If you need help finding details and planning a trip that includes flying here's the place to start. While the main focus of their search engines is on flights connecting cities across the globe, they also provide an impressive amount of details on airports and airlines that cruise the skies of the world, with an assortment of latest news covering the air travel field.
The website is easy to use, clean and lacking too much clutter. The search engine is easily accessible from any page you would browse on and what I liked most about it is the world map showing you where the airports are for virtually any country you would like to travel to. Overall, this air travel site makes it easy to identify cheap flights while also discovering each airline's baggage policy, fleet or contact information and details on the airport you are going to fly from.
What's interesting is that part of the information they provide is aggregated in the search results. For example, if you search a flight from Bucharest to New York, each result also prompts you about baggage limits and onboard refreshments. Results can be filtered by departure time, flight duration, return time or the fundamental part of a trip's budget – price.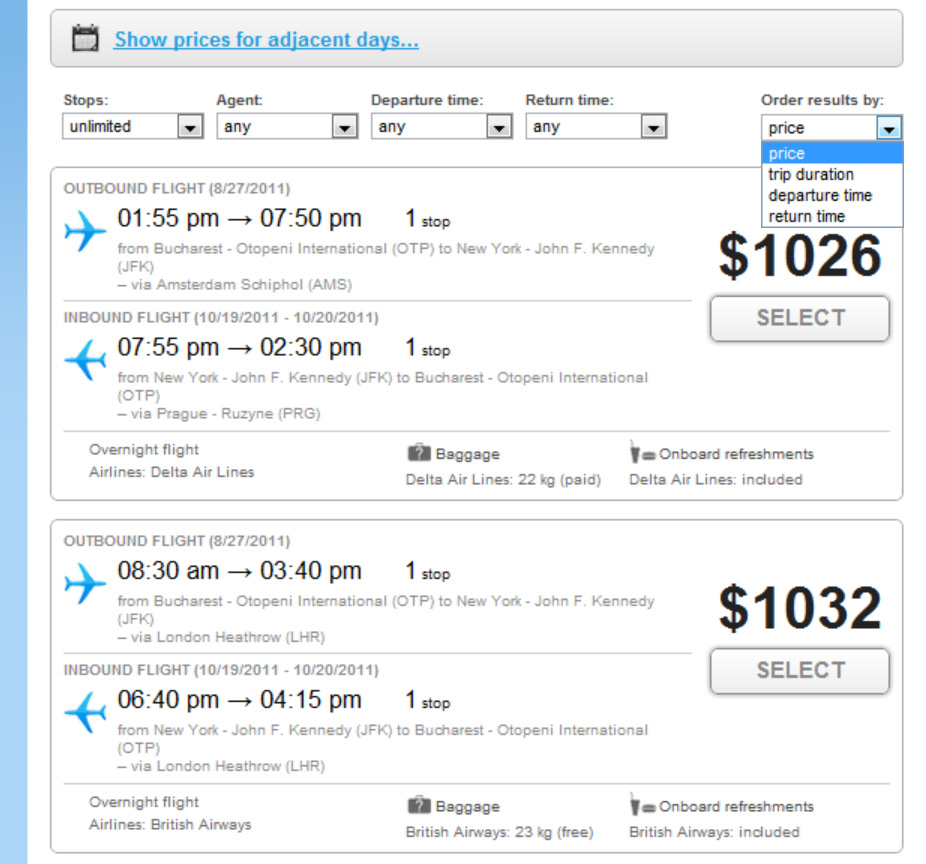 The site is easy to use, searches are fast enough and information throughout the site is easy to find. However, if you're looking for a one-stop-shop, to do your search and your flight booking, WhichAirline.com falls short. They only aggregate and present you with the information, they do not offer flight booking services or intermediate payments. They do however have a partnership with MyAirDeals.com, a travel site that sends fresh deals to its users and also allows them to browse through available flight deals and buy what suits their needs.
In the travel planning stages of a trip, WhichAriline.com works wonders. You can research airports, airlines and compare ticket prices using one single service. A big plus for me personally is that the site seems to be working great on Chrome, as most websites have not really tuned in to this not-so-new-anymore browser.
This is a sponsored review
TravelTweaks.com has received compensation for agreeing to review WhichAirline.com. However, the views presented here are objective and the author's own opinions after testing the site and its services.