If after a trip to a certain city you feel you have wasted more time in airports than in art museums paying tribute to your more creative, art loving side, you are bound to be taken aback by a new USA trend. More and more airports are either hosting temporary art exhibitions or unveiling permanent displays to please the eyes of travelers while waiting for their next flight.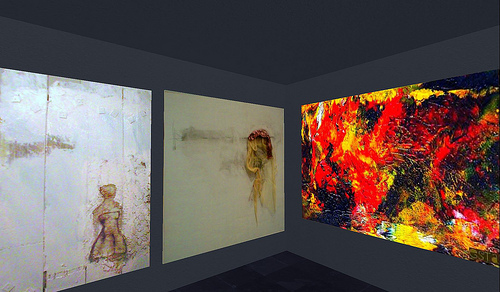 Photo credits
To enjoy such a cultural adventure while in between flights or before departure, check out one of these newly discovered art galleries highlighted by USA Today. In Atlanta, the Hartsfield-Jackson Atlanta International Airport is catwalk where couture fashions made from trash are being exhibited by Nancy Judd of Recycle Runway. If you're traveling to Atlanta from April 18th till April 2012, make sure you check the 18 unique outfits.
Want a quick museum trip? Than San Francisco International Airport should be added to your list. Not only do they already have about 20 exhibit spaces ran by the SFO Museum, they are opening another gallery, "A Century of Silver and Metalwork from the Margo Grant Walsh Collection", featuring over a hundred pieces of metalwork designs and craftsmanship from around the world, including bronze candlesticks or silver bowls.
If photography and wildlife appeal to you, then Miami International Airport is perfect as your next stopover. Here you can enjoy the 26 large format photographs featuring the Everglades wildlife reserve, the only place in the wolrd where alligators and crocodiles coexist.
St. Louis has invested 50 million US dollars in the renovation of the historic Terminal 1 of the Lamtert-St. Louis International Airport and part of those funds went to decorating it with breathtaking art. The first completed decors consist of art glass screens displaying the works of nine local artists – images of eagles, clouds, quilt patterns, local river paths and other symbols of the St. Louis area.
Jacksonville decided to show the artistic side of flying with a new permanent aerial sculpture and a temporary art installation displayed within the city's international airport. Portland is also upping the airport game with fresh exhibits showcasing Northwest artists and their creations. Albany, Pheonix, Denver are also boldly walking into the airport artistic scene and making time spent in airports both fun and educational.
Wherever you travel to in the USA, make sure you get your airport dose of art!