Before we talk about how to keep up with Game of Thrones from anywhere in the world, I'd like to thank Travel Tweaks for the opportunity to reach out to their awesome readers! This site is a great resource for the modern traveler who doesn't want to dispense with any of the comforts available in 2016.
Sometimes, the small comforts in our lives can really make a difference, and TV is one of them. Even when you're traveling the world and having exciting adventures, the comforts of home can be really important when it's time to relax and recharge.
On those days when you just want to kick back and watch TV, how do you access your favorite American shows? We've whipped up this handy guide to the different ways you can watch your shows while keeping your budget in mind.
1. Use a VPN to watch Netflix
Though most countries in the world can now access Netflix, the largest selection is still only available in America. Netflix has to get legal permission to show every single movie and TV title in its catalog in each country, and sometimes it just can't pull through. Unfortunately, there's a lot of things you were used to on American Netflix that you're not going to be able to watch outside its borders. That's where a Virtual Private Network (VPN) comes in.
VPNs were invented to help people access company networks when they're working remotely. Soon, the technology was being used for all sorts of things. It works by creating a secure "tunnel" from the source of information to its destination and keeping that data safe. It also encloses each unit of data in a virtual shell, turning it into the computer equivalent of a tank. Because of these abilities, it has a bunch of applications that will enhance your digital security.
A VPN can also mask your IP address, which is how it will help you watch American Netflix when you're overseas. Your IP address is a number that identifies your computer and some of the key information about it, and by using a VPN you can make an IP address that is situated in America instead of your current location. Sign into Netflix, and the service will automatically treat you as if you're in America. Score!
2. Torrent new episodes
Torrenting has been a hot-button issue for more than a decade. If you don't know much about it, you may want to learn more before you rule it out as a method of watching American TV while you're abroad. It has the advantage of allowing you to download recent episodes of current shows minutes after they air!
Technically speaking, it's a type of file-sharing that spreads the "weight" of the download across many machines and allows people to download files in segments. Both these processes save the downloader time and bandwidth.
However, while torrenting itself is perfectly legal, it's often used to illegally download copyrighted material, and therefore interested parties often keep a close eye on the biggest uploaders and sometimes sue. Unfortunately, that copyrighted material includes TV shows.
Luckily, a VPN can come to your rescue! By masking your IP address, a VPN can help you stay anonymous while you're torrenting and avoid the possible legal consequences of downloading your favorite shows. It will also increase your security to fight against the possibility that your download will include some viruses—a very common consequence of torrenting.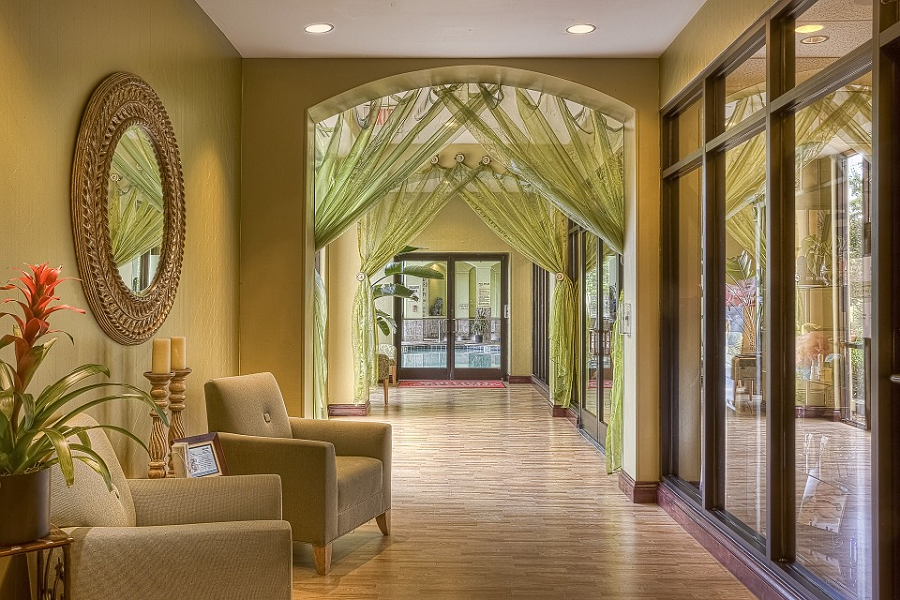 3. Try a Slingbox
A Slingbox is a piece of equipment that was designed for people who want to watch TV but are often out and about, allowing them to watch TV from their smartphones or their vacation homes. It can also "sling" a cable signal from your American friends to you, so you can watch live TV.
Really, Slingbox is a last resort. There's a lot of "ifs" when it comes to using a Slingbox. You have to get a friend to buy it and pay for it, and they have to want to watch the same channels as you at the same time. Slingbox also has the disadvantage of often being laggy, meaning that your connection has to be impeccable or it won't be an enjoyable experience.
Slingbox would be perfect for people who want to watch sports games with friends who are also fans of the same teams, but for anything else, it's best to rely on the different option.
4. Subscribe to USTVnow or another similar service. 
USTVnow and other services like it were specifically designed to allow citizens and military personnel to watch American TV from all over the world.
On the free plan, you can watch seven channels on your desktop: ABC, CBS, the CW, Fox, NBC, PBS, and My 9. For $30 a month, you can watch twenty-eight channels on additional devices like your tablet or smart phone. For an extra $10 per month, you can get unlimited DVR.
How are you watching your favorite shows while you're abroad? Is there sometime we missed? Let us know!
About the author
Jess Signet is an avid traveler and enjoys writing about her adventures. Knowing there's more to the world than the bubble she lives in makes her want to travel even further. Traveling is her drug, and she's addicted. (Please, no intervention!) Visit her blog for more posts.