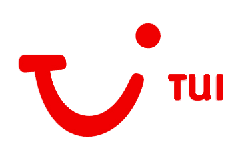 German travel group TUI AG is the first European tour operator to obtain a license in China allowing them to organize and promote international travel packages to holidaymakers from the country. Chinese tourists are on the way of becoming the biggest spenders on international vacations and TUI wants to capitalize on this potential.
The German travel company operates in China through the TUI China Travel, a join venture of which 75% is owned by TUI and the rest by the China Travel Service. Since being established in 2003, the company mainly focused on China vacations promoted to travelers from other countries where TUI operates.
[adsense]
The new license will now allow the company to target Chinese tourists, a rapidly growing market that, according to the UN World Tourism Organization, has quadrupled travel spending from 2000 till now. This puts China in the third position of the top spenders on international tourism in the world.
"Recognizing the market's growth potential, we have invested in China and positioned the TUI brand early on. Our strategy has clearly been validated by the granting of the outbound license," TUI AG Chief Executive Michael Frenzel told Reuters.
According to TUI representatives, the tour operator now plans to focus on determining which products are a better fit for Chinese companies.