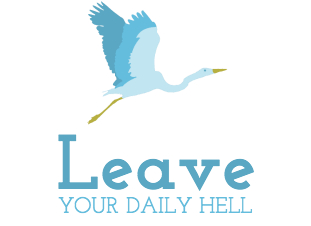 As promised, this Saturday we're kicking off the new Travel Blog of the Week series with one of my favorite online stops: Leave Your Daily Hell, ran so exquisitely by the gorgeous Robert Schrader. From the useful guides to the essay that make you ponder, from the stunning photos of places you then feel you have to explore to the steamy adventures, from pure travel to health and style, you'll get your fix on Robert's travel blog. 
The name he chose for the blog was the first thing that pulled me in when I stumbled across this online venue (by hopping from one article and blog recommendation to the next on the great www). It spoke of just dropping everything that weighed one down and just giving in to the adventure from within. Then the posts and photos kept me hooked, just like a good addictive blog should!
Robert's tells captivating story in his bold style, he's very good at getting your heart either rushing or totally melting and I just can't get enough of it. So I'll just continue to help myself and so should you! Follow Leave Your Daily hell on Twitter and Facebook as well, it makes it easier to keep up sometimes.