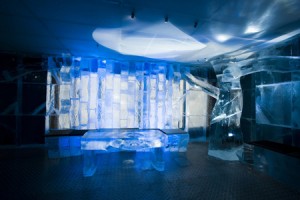 It's extrmely hot in Bucharest. Somewhere around 40 degrees Celsius. It rained a bit, but the positive effect was short lived. So I started looking for places to run away from the heat, at least temporarily. And I am proud to say I found the perfect solution!
What do you think of when hearing Absolut Icebar? Nothing sounds chillier to me! A tiny bar with a constant temperature of -5°C where everything is made of ice – the bar, the chairs, the entire room, even the glasses you drink Absolut cocktails from! And not just any ice, but natural frozen Swedish Torne River ice! Usually part of a complex, together with a hotel and restaurant, Absolut Icebar welcomes a limited number of bar goers for only 20 minutes at a time. It is too cold to stay longer, on one hand, and there are lots of people that want to get in on the other. The friendly staff will prodive warm coats to you, to make sure you don't catch a cold or freeze while visiting them 🙂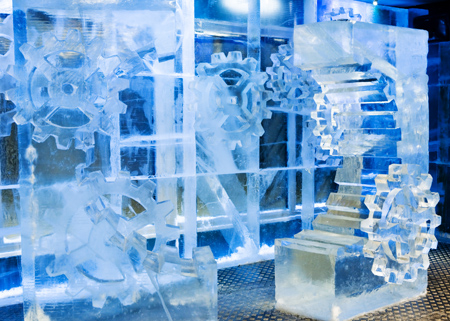 What I find extremely cool is that you can go to the very same Absolut Icebar year after year and still think you're visiting a new place. They change the ice design every year to create a whole new experience.
In terms of where, you can find Icebars in Jukkasjärvi, Stockholm, Mojave, London, Oslo, Copenhagen and Tokyo.
So, who else needs to cool off and hide from the heat? Let's meet at an Icebar!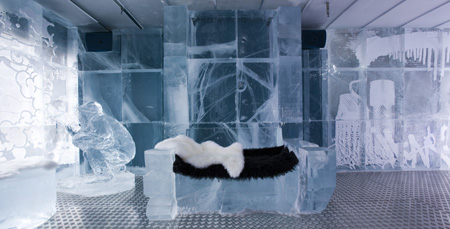 Photos curtesy of the very friendly Press section of the Absolut Icebar website.