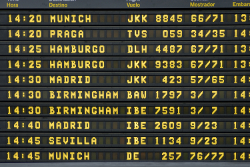 When you're going away, one of the most important things you need to consider is travel insurance. This is certainly not something you should scrimp on, but there are various ways of cutting the cost of travel insurance without compromising on value or quality. For frequent travellers and those who go away abroad several times within the space of a year, it's usually worth booking an annual or multi trip travel insurance, as this will typically cover you for all 'standard' holidays (or whatever type of holiday your insurance is valid for) within a set time frame, typically within 12 months.
So, how can you find cheap annual travel insurance? Firstly, make sure you're only booking what you need. Don't pay extra for winter sports or ski equipment hire if you're only planning to spend a week on a beach or somewhere without snow. Equally, if you are planning any extreme sports or potentially dangerous activities, make sure these are mentioned or included in your insurance policy. You may have to pay a little more to top up your policy but it will certainly be worth it in the long run.
You can also use comparison sites to find cheap annual travel insurance. Use a reputable site to search for travel insurance policies and compare options until you find the one that suits your holiday. You can use comparison sites to compare value and price too. However, always remember that you should book the level of travel insurance that best matches your style of holiday and planned activities, rather than the cheapest policy. After all, booking the right level of cover now will be worth it in the long run, and it's a small price to pay for correct cover and complete peace of mind.