There is no better place than Dubai to pamper yourself while traveling. The city is the definition of indulgence, luxury, and relaxation, with its gold-dusted everything, from makeup, to clothes, and even tattoos. As the extreme heat might damage your skin and cause you to hide away during the day, the spa hotels in Dubai can make everything outside vanish and give you a relaxing experience. A day at the spa is the perfect treat after long hours of sightseeing, a Dubai desert safari, or a tour of six emirates packed into a single day.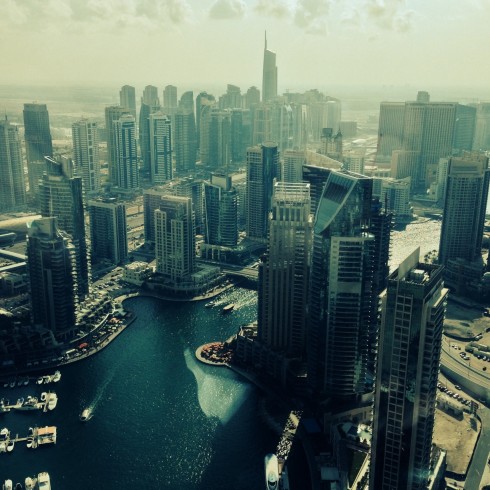 Photo by Benjamin Fujita-Summers via Trover.com
Here is a list of the best spa hotels in Dubai to help you plan the relaxation part of the trip:
Habtoor Grand Beach Resort & Spa: Exquisite Treatments and Marina Views
If you're a fan of sunbathing, the lull of sea waves, and the lively Jumeirah Beach, consider this spa hotel next to the Dubai Marina. The landscaped gardens and sea views blend perfectly with the treatments and massages the hotel's Elixir Spa offers. This hotel is perfect not only for tourists seeking fun in the sun, but also those who need a sporty touch to their vacations.
Arabian Courtyard Hotel and Spa: Pamper Yourself in the Heart of Dubai
Arabian Courtyard is one of the very few spa hotels in Dubai's city center. This is the best choice if you want to enjoy the delights of a luxury spa pampering and stay in Bur Dubai, close to the city's business center, Sheikh Zayed Road, the main shopping centers, and major cultural attractions, such as the Grand Mosque and Heritage Village. Zaitoon Wellness Spa has many treatments to choose from to unwind after a packed day around the city.
The Address Dubai Marina: Water Views and Luxury Spa
This beachfront hotel mixes the spa and sauna with ongoing fun. The hotel features a 50-foot outdoor pool, three restaurants, and a cocktail bar with a DJ to set the mood. Unlike the other hotels on our list, it chose modern style over Arabic decor.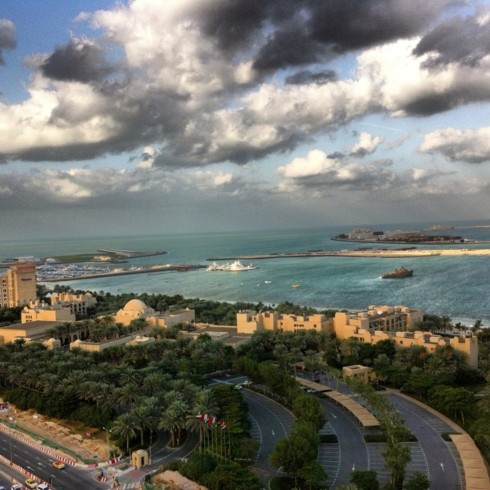 Photo by Sadeq Althawab via Trover.com
Anantara Dubai The Palm Resort & Spa: Get Away to a Private Beach
If you really want to be on an island in the sea, this Palm Jumeirah hotel might be your best option. With a private beach and close proximity to top golf clubs Montgomery and Emirates, the Anantara Dubai values privacy over everything else. Secluded, private, and with soundproof rooms, the full-service spa and three restaurants are designed to keep you indoors.
Le Royal Meridien Beach Resort and Spa: Add Shopping to Your Wellness Trip
Le Royal Meridien is a great choice, if golf and shopping are as important as spa treatments. Close to the Mall of the Emirates and the Emirates Golf Club, it has a 24-hour fitness center, full-service spa, and several dining venues.
Whether you choose a beachfront hotel to take advantage of Dubai's wide range of water sports, from scuba diving to fishing and windsurfing, or prefer to be centrally located, you won't find your options lacking when it comes to luxury spa services, fine dining or shopping. Add a little skydiving for an adrenaline rush, and you'll have the perfect Dubai vacation.