Night safaris offer a unique and intriguing way to visit the zoo. The concept was first introduced by the Singapore Zoo, and has now spread to Chiang Mai, Thailand, and the Greater Noida Night Safari in Uttar Pradesh, India. Night safaris don't disrupt the day-night cycle of animals; they are a separate entity to the daytime zoo and provide an opportunity for visitors to see the zoo residents in their natural, night time environment.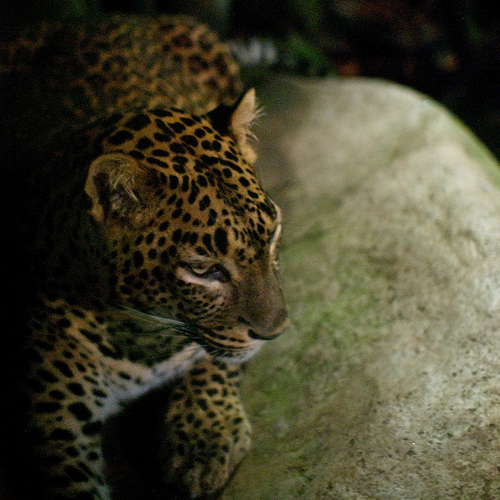 Photo source
Night Safari, Singapore
With its official opening on May 26, 1994, Singapore Night Safari was the first nocturnal zoo in the world. It is located on 40 hectares of a rainforest next to the Singapore Zoo and Upper Seletar Reservoir. Night Safari in Singapore has earned the Best Visitor Attraction Experience Award from the Singapore Tourism Board for its originality and vision in products and services, which attract more than 1.1 million visitors annually. Visitors safely experience once in a lifetime views of Malayan tigers, fishing cats, anoas, bantengs, lions and other endangered species. Visitors can also take advantage of souvenir shopping and gourmet dining while enjoying the convenience of the tram as it travels through its circuit of the Night Safari.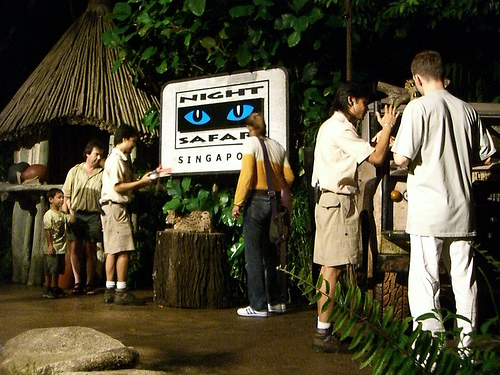 Photo source
Chiang Mai Night Safari in Chiang Mai, Thailand
Chiang Mai Night Safari opened on 6th February 2005 and houses three major zones on 80 hectares of animal sanctuary. The Jaguar Trail Zone is an environment full of tropical flowers and is accessible by the 1.2 km walking trail around Swan Lake. Visitors can view nearly 400 animals and 50 rare species of smaller animals including white tigers, leopards, jaguars, squirrel monkeys, miniature horses and crowned cranes. The Predator Prowl Zone is the home of carnivorous animals such as tigers, lions, black bears and crocodiles. The Savannah(?) Safari Zone counts giraffes, white rhinoceroses, zebras, wildebeests among its 34 species and 320 animals.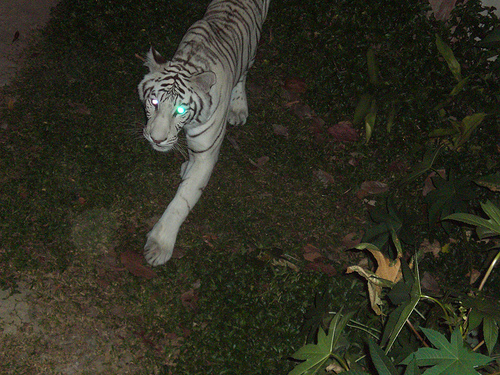 Photo source
Greater Noida Night Safari in Uttar Pradesh, India
Greater Noida Night Safari is still under construction. The zoological garden is the highlight of this Night Safari and is being designed by Bernard Harrison. The zoo animals can be seen in their environment by visitors as they ride a silent tram around their enclosures.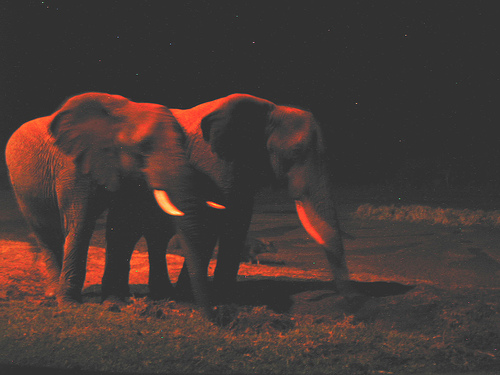 Photo source
As with any other vacation, you should plan ahead. You can compare flights and prepare for an unforgettable unique experience. Flight deals are available to Singapore, Thailand and India if booked well in advance.
About the author
Nadine Hallak is a Travel Expert from the UK's leading flights website Cheapflights.co.uk.